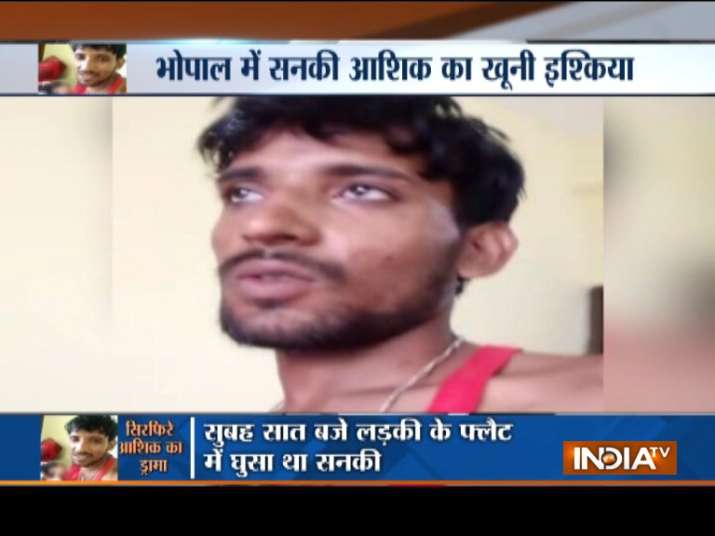 A 12-hour hostage drama in Bhopal came to an end on Friday evening after the police rescued the model who was held for 12 hours by a 'stalker'.
30-year-old Rohit Singh, the stalker, entered the female model's flat in the apartment building located in Misrod area of Bhopal at around 6:30 am this morning
According to police, he took the model to a room at gunpoint and bolted it from inside.
Rohit Singh, who hails from Aligarh in Uttar Pradesh, talked to the media and the policemen through video calls, saying that he wants to marry the woman, failing which he will kill himself.
However, the police finally succeeded in rescuing the model.
Rohit Singh has been arrested by the police under sections 307, 342, 452, 506, 307, 353, 332 of IPC.
Watch: Bhopal model rescued by police