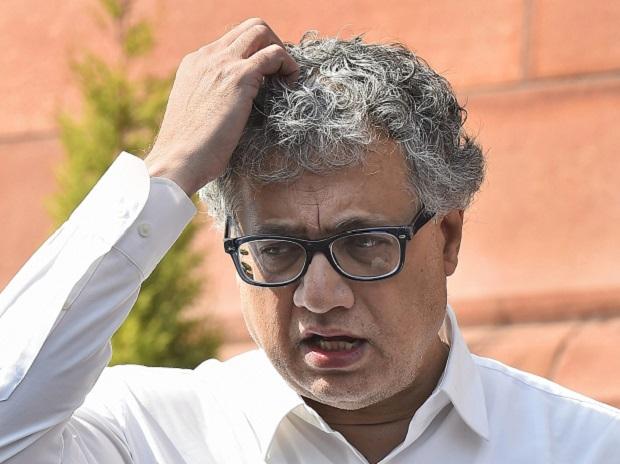 A delegation of Trinamool Congress (TMC), consisting of party MPs, was stopped at the airport on its arrival on Thursday , news agency PTI reported quoting its official sources.
The delegation had arrived to assess the situation in Assam in the wake of the publication of the final draft of National Register of Citizens (NRC).
According to TMC MP Sukhendu Sekhar Roy, the police stopped the delegation at the airport saying their visit might create trouble in the area.
The TMC delegation including six MPs were kept in the VIP lounge of Kumbhigram airport in Cachar district under Barak Valley region, the sources said.
Reacting sharply to the incident, TMC MP Derek O'Brien said that it was nothing but super emergency.
"This is a super emergency. The delegation did not go to break the law. They are the lawmakers and not the law breakers. A woman MLA accompanying the delegation was injured. One of the MPs is a heart patient who has a pacemaker. He was pushed," Derek O'Brien told media persons.
"What is going on? The senior-most member of that delegation, Sukhendu Sekhar Roy had a discussion with the police. He told the police, if Section 144 is on, where is the notification; the notification was not shown to him. Trinamool Congress lawmakers did not go there to break the law. They are lawmakers, not law-breakers. That is why they even agreed to go in groups of two – four groups of two – to meet the affected people; even that they did not allow. Super-emergency is on. That is what happened today at Silchar in Assam," he said in a statement.
Four of my Lok Sabha colleagues (all women) and a lady MLA in the 8 member Trinamool delegation to Assam. #Shame at the way they were roughed up, pushed around, beaten. Video footage on channels. Here is what LS MP @SaugataRoyMP said on the issue #NRCAssam https://t.co/S7t0yjZhfS

— Derek O'Brien | ডেরেক ও'ব্রায়েন (@derekobrienmp) August 2, 2018
The Cachar district administration last night issued prohibitory order under Section 144 of the CrPC and banned entry of any person not involved with the NRC process in the district.
The TMC team went there at the instruction of party supremo and West Bengal Chief Minister Mamata Banerjee.
Banerjee has been accusing the BJP-led central government of resorting to "vote-bank politics" on the NRC issue and saying that "Indian citizens have become refugees" in their own land.
(With PTI inputs)