Follow us on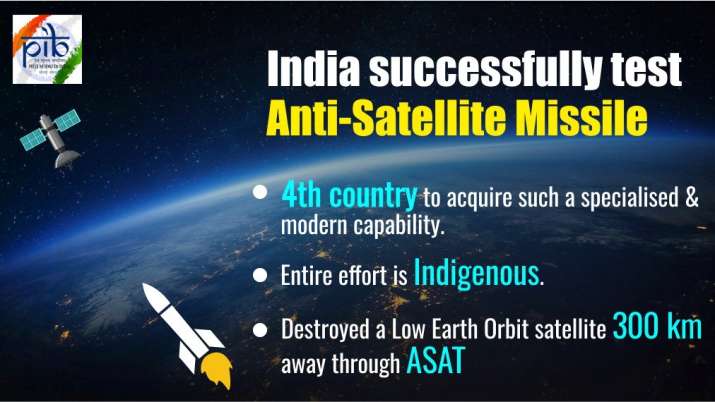 India on Wednesday became the fourth country in the world to develop the technology to shoot down 'Low Orbit Satellites'. India joined USA, China and Russia in an elite group of nations to possess such advanced space technologies. 
India has always held the stand that any new technologies that it develops or acquires are not aimed at any country but only boosts India's deterrence and aspirations for peace. 
PM Modi very categorically stated while addressing the nation that these technologies and tests a symbol of Growing India and not aimed at any country.
"I would like to assured the nations of the world, India's development of space technology is not aimed at any nation, it is a symbol of the new age India which believes in growth and progress in all fields. This technology will only act as a deterrent in future for the self defence of the country."
In a statement the Ministry of External Affairs said, "India has no intention of entering into an arms race in outer space. We have always maintained that space must be used only for peaceful purposes. We are against the weaponization of Outer Space and support international efforts to reinforce the safety and security of space-based assets."
"India believes that Outer space is the common heritage of humankind and it is the responsibility of all space-faring nations to preserve and promote the benefits flowing from advances made in space technology and its applications for all." the statement read.
"India supported UNGA resolution 69/32 on No First Placement of Weapons on Outer Space. We see the No First Placement of weapons in outer space as only an interim step and not a substitute for concluding substantive legal measures to ensure the prevention of an arms race in outer space, which should continue to be a priority for the international community." MEA said in a statement answering some important questions regarding the latest development.
Last time such a test took place was in 2007 and 2008 when China and USA respectively developed their own Anti Satellite Missile System.