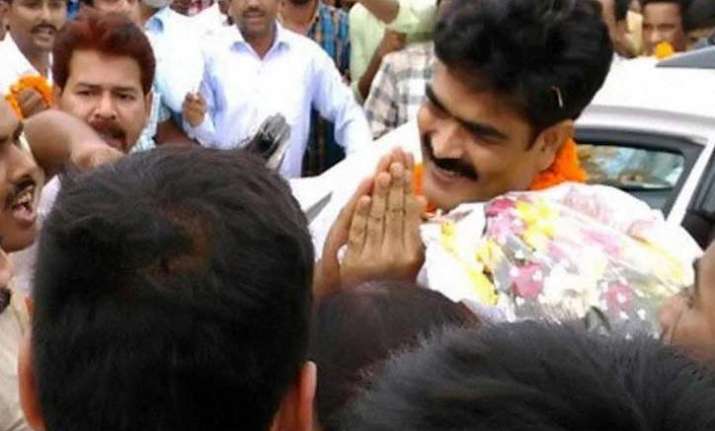 Even as the Bihar government hinted that it would oppose the bail of former RJD MP Mohammad Shahabuddin, the family of three brothers who were allegedly murdered by gangster-turned-politician would tomorrow file an appeal in the apex court challenging Patna High Court's order granting bail to the Siwan strongman.  
Chandrakeshwar Prasad of Siwan, whose three of four sons were murdered allegedly by Shahabuddin will file the plea through senior SC lawyer Prashant Bhushan.  
Prashant Bhushan's office said they were giving final shape to the petition in which they are challenging how bail can be given to a "history sheeter". 
"We are filing the appeal tomorrow on behalf of victims' father Chandrakeshwar Prasad alias Chandra Babu. We are on way to give final shape to the appeal and it will be filed tomorrow in which several grounds are taken. 
"We will be challenging how bail has been given to a person who is a history sheeter. Facts are being verified about the number of cases etc and convictions that have taken place against him," advocate Rohit Singh from Bhushan's office said. 
Meanwhile, facing flak over Shahabuddin's release from jail, the Bihar government is also reportedly considering filing an appeal in the Supreme Court against the bail granted to him. 
The Janata Dal (United), which is part of the ruling Mahagathbandhan government in Bihar, today said that the state government will move an application in the apex court challenging the bail granted to Shahabuddin by the Patna HC. 
Emphasising that the USP of Chief Minister Nitish Kumar-led government in Bihar is its law and order, JD (U) leader Ajay Alok said that action against the RJD strongman's bail would be taken by following the legitimate procedure of law. 
Shahabuddin, who was granted bail by the Patna High Court on September 7, was released from Bhagalpur jail on September 10. He was in jail for 11 years in connection with dozens of cases against him. Controversial RJD strongman Shahabuddin was granted bail in the 2014 murder case of Rajiv Roshan, son of Chandrakeshwar Prasad. 
Roshan was a witness to the murder of his brothers Gitish and Satish, who were drenched with acid in 2004. The trial for Roshan's murder is yet to start.  
"This has been an established process followed by Nitish Kumar government in the past 11 years that if the state is not satisfied with the bail of somebody, it goes in appeal in higher court," JD(U) spokesperson Ajay Alok said, adding that "it has been done in the past and would be followed in the present case of Shahabuddin too."