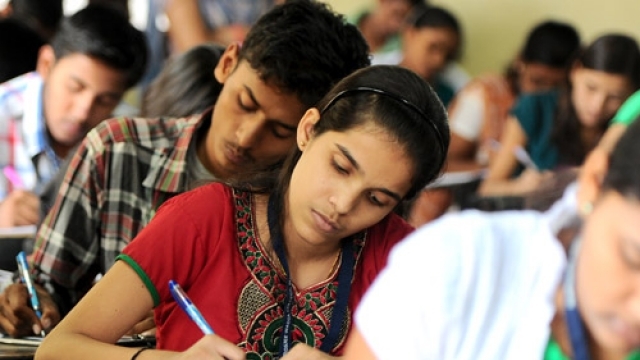 There seems to be no end to scams bringing disrepute to the state and embarrassment to the ruling JD(U)-RJD-Congress 'Grand Alliance' in Bihar.
Days after the a paper leak led to the cancellation of the Bihar State Staff Selection Commission (BSSC) test for clerks, a TV sting today exposed an alleged racket in the ongoing recruitment of fourth grade employees in civil courts.
The sting beamed by some private TV channels showed Hameeda Ashgari, claiming herself to be general secretary of state JD(U) minority cell, talking about a deal of Rs 5 lakh with an aspirant from Darbhanga for the post of fourth grade employees in civil courts across the state.
The JD(U) claimed that the woman has no affiliation with the party and law would catch up with her for the wrongdoing. State JD(U) spokesman Neeraj Kumar, MLC, told PTI that he has verified with state party chief of minority cell Mohammad Salam, Darbhanga district president of JD(U) Sunil Bharti and party candidate for Jale seat in Darbhanga from where the woman hails, "and all of them said the woman has no affiliation with JD(U)."
Kumar said rule of law prevailed in the state under Chief Minister Nitish Kumar and in the present case also lawful action would be initiated if some wrongdoing has been done.
Meanwhile, police in Darbhanga has registered an FIR against Hameeda Ashgar with Laheriasarai police station on the instruction of Superintendent of Police A K Satyarthi.
Two candidates, Prashant Kumar and Mohammad Ushman, are complainants against Ashgari and her family.
Police is in hot pursuit of the woman and her family members who are absconding, the SP said.
The sting has come at a time when the state is rocked by paper leak in the BSSC exam for recruitment of clerks in state jobs. The exams have been cancelled by the Chief Minister.
Secretary of BSSC Parmeshwar Ram and five others have been arrested for extorting Rs 5-6 lakh from each candidate for recruitment of clerks.
(With inputs from PTI)