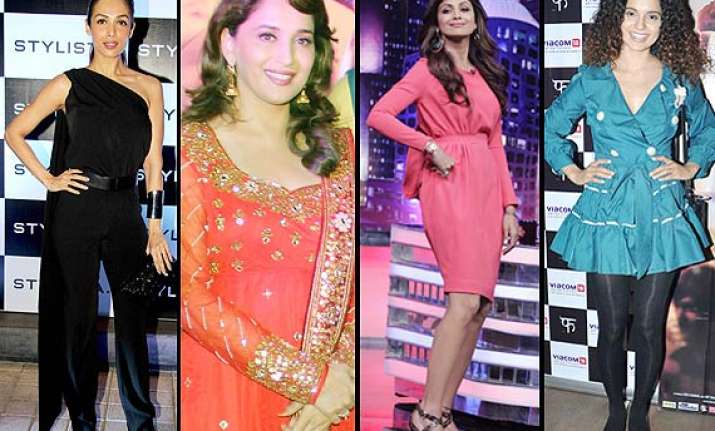 Our b'town divas this week remained busy promoting their upcoming flicks and lending their overwhelming presence to public events and private parties.
While these Bollywood babes tried to keep their oomph alive, a few missed their ecstatic charm and fell low on the list of best dressed celebs this week. Even the A-listers like Kangana Ranaut and Malliaka Arora Khan were spotted doing bizarre with their 'to-vouch-out-for' style.
Malaika Arora was spotted wearing a black ensemble and god she made even the black look ugly.
And the lady with a spelndid frame, Shilpa Shetty was caught doing a complete injustice with her toned figure wearing a not-so-overwhelming pink dress.
Even the latest 'Queen' of Bollywood, Kangana was spotted going bizarre with her styling sense at the promotions of her film.
Here follows a list of Bollywood actresses who went wrong with their sense of fashion this week. Take a look to know which tinsel town glam doll failed to impress with their public appearance!