Follow us on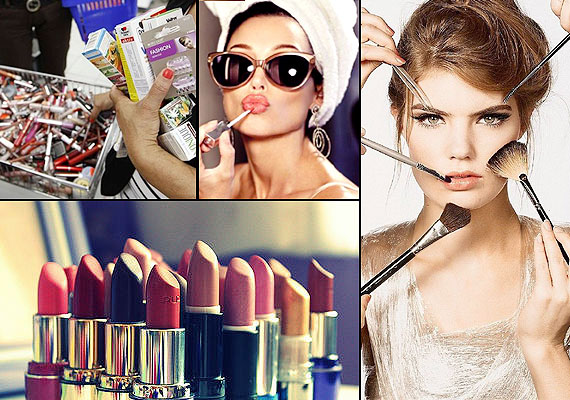 London: Everyone is familiar with women's beauty addiction and now a research shows that British women waste 5,846 products in their lifetime, amounting to 180,000 pounds.
The study, commissioned by Vaseline, reveals that women are hoarding unused beauty products - in an average adult lifestyle buying 840 moisturisers, 360 nail varnishes and 300 lipsticks, reports femalefirst.co.uk.
The research shows that 77 percent of women use less than 10 items regularly, despite owning up to 100 in a year.
Men on the other hand, own an average of 12 products per annum, 960 in their lifetime and use all of them, with no wastage at all.
The top five unused beauty products hoarded by women are nail polish, shampoo and conditioner, lipsticks and lipgloss, perfumes and shower gels.