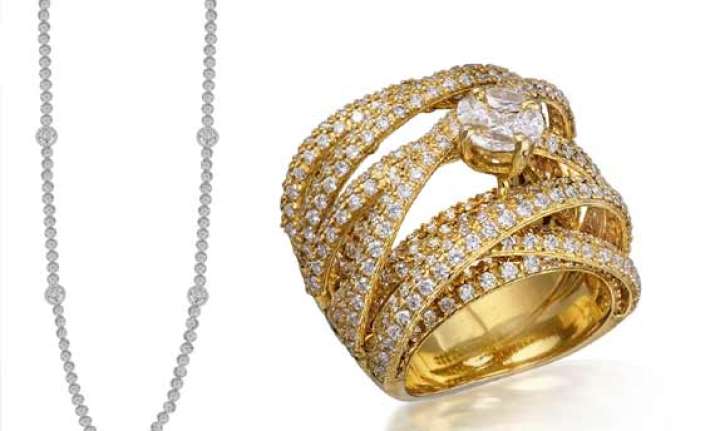 Mumbai: Jewellery designer Varuna D Jani targets modern women, who want to look glamorous yet subtle, with his new selection of solitaire range. Intricate details are the high point of the collection.
With fine engravings around the precious stones, the range comprises of pendants, ear rings and finger rings encapsulating the essence of a modern day woman.
These pieces are "strikingly awesome" and can be worn on various occasions, the designer said in a statement.
"It can easily be carried from day to night and create a style statement and is meant for independent modern women who want to look glamorous yet subtle," she added.
Flower designs, petal designs and intricate circles makes each piece exclusive in its own way.
"The modern day consumer wants to invest in jewellery that is wearable for more than one occasion. My solitaire range brings that needed bling which makes you stand out.
"The designs are uncluttered and match the personality of a buyer who is contemporary and fashion forward. The range spells elegance and confidence," the designer added.