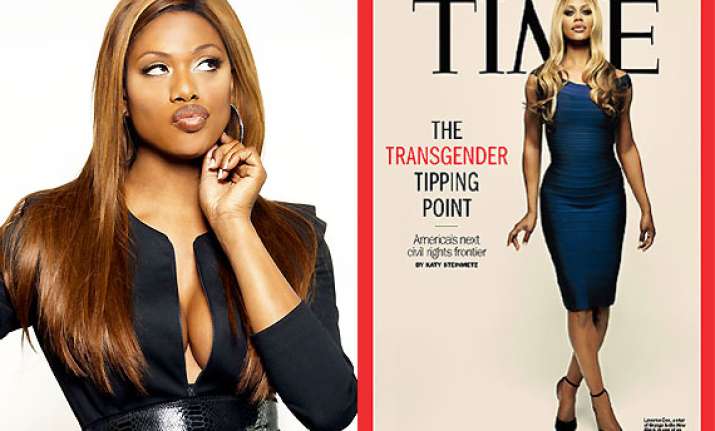 New York: Actress-Reality TV star Laverne Cox has become the first transgender to feature on the cover of Time magazine.
"I think there are more media representations that young trangender people can look to and say, that's me, in an affirming way. There's just so many resources out there now that it makes you feel like you're less alone and gives some sort of sense of, 'Okay, this is who I am," eonline.com quoted Cox as saying.
TV host Ellen DeGeneres tweeted a congratulatory message: "LaverneCox is the first transgender person to appear on the cover of Time magazine. It's about 'Time'."
The actress and transgender advocate candidly opened up about her brave journey and her fight for transgender rights.