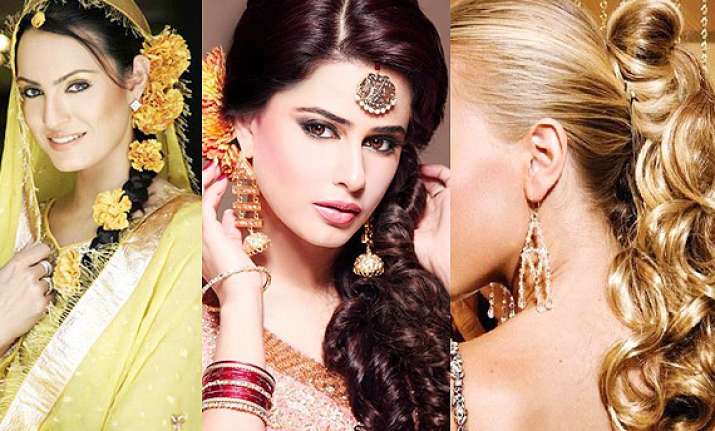 London: Are your bags packed with different attires for a three-day festival or wedding ceremony, but you're still confused about hair styles? An expert suggests three different looks that one can wear easily.
Hair expert Luke Hersheson has created a three-day festival hair strategy that is surely going to help you get ready for those precious occasion this summer, reports femalefirst.co.uk.
* Day one: Start with loose undone waves, achieved with a tong to ensure that they really last before you weave them into a braided hairstyle. Heidi or milkmaid plaits will work perfectly for this style and is considered an apt hairdo for day one.
* Day two: A quick, simple style for day two is to simply unravel your plaits to unveil the loose curls from the day before and spray with some dry shampoo into the roots, running fingers through the hair to achieve 'messy' textured volume. As the day goes on the style will just get better and better. Floral crowns are of course optional.
* Day three: Third day hair will take a little bit of styling, use dry shampoo as you see fit and scrape hair back into a messy undone ponytail. You could try a ponytail hair piece, but your own hair will work just as well. Add braids to the pony for a truly boho style.