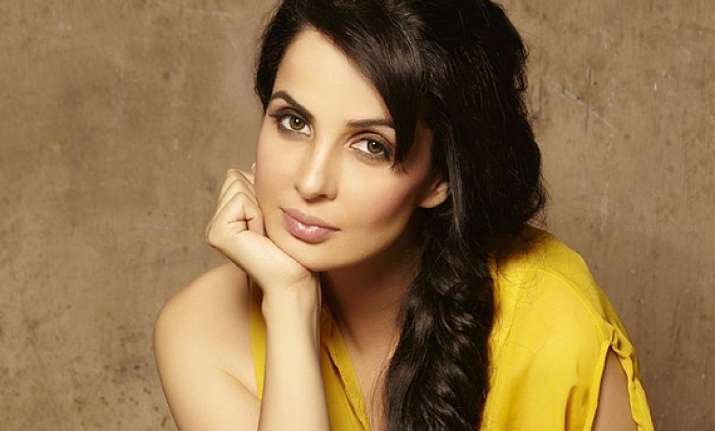 New Delhi: Rukhsar Rehman stands out on the small screen thanks to her sartorial elegance, which is simple yet classy.
The actress, who credits her mother for her flawless beauty, follows an easy beauty regime, hates "overdressing" and cautions fashionistas: "Don't follow fashion blindly."
Asked about her beauty regime, the actress said: "It's my mum's gift to me."
Having said that, the actress, currently seen as Lavanya, a smart well-dressed designer in "Tumhari Pakhi", admits following a beauty regime, but says it's uncomplicated.
"I do take care of my skin by using the right moisturiser, face wash, sun block and night cream. I make my own face scrub at home. I do not follow any specific diet regime. I drink lots of water," said Rukhsar in a telephonic interview with IANS.
The 35-year-old made her TV debut with "Kuch Toh Log Kahenge". As doctor Mallika, she not only proved her acting prowess, but her style statement on the show too made a mark. In the medical drama, which started in 2011 and ended in 2013, she was mainly seen in an elegant sari or salwar-kameez.
The actress' style mantra, which is practical and easy to adapt, is "keeping it to the minimum". And she carries off both the chic dresses and Indian wear with elan.
"I like neat make-up and I am fond of finger rings and watches. I hate overdressing. I am also fond of knee-length dresses and gowns. One might notice that I wear basic earrings, a simple watch and rings in 'Tumhari Pakhi".
Unlike other TV actresses, she is never seen in blingy clothes.
Asked if this was out of choice or did the script demand it, she said: "It was my choice to dress up the way I like and the channel also wanted the same, thankfully."
Guess what? Rukhsar does not have a stylist! She is not obsessed with brands either.
"I'm not brand fixated when it comes to clothes."
However, she has her favourites from the fashion industry like designer Manish Arora for his quirky colourful stuff and Laila Motwane for Indian wear.
When it comes to international brands, she prefers Bershka, Fendi and Zara.
The actress also offered some style tips.
"Don't follow fashion blindly. Whatever be your body type, wear clothes accordingly! Make yourself look elegant by keeping it to the minimum. If you can carry the extreme look well, then rock like a rock star."
Both her TV roles are balanced with shades of positive and negative traits, unlike other TV actresses who are either "devis" or "devils".
Does she wish to play a typical bahu or a vamp in the future?
"I love doing television, but I don't know how comfortable I will be playing an unrealistic character, shall cross the bridge when it comes."
Rukhsar made her debut with director Deepak Anand's 1993 film "Yaad Rakhegi Duniya". She was then 13. Later she also featured in "D", "Sarkaar", "God Tussi Great Ho" and "Kaccha Limboo".
Her next is "Peekay", starring actor
Aamir Khan
. "I am part of 'Peekay' in a small yet important role. I am extremely happy that I got to work with (director) Rajkumar Hirani, who loved my work," she said.
The actress confirmed that there aren't any films on her plate right now, adding: "I'll continue doing TV because I love it."