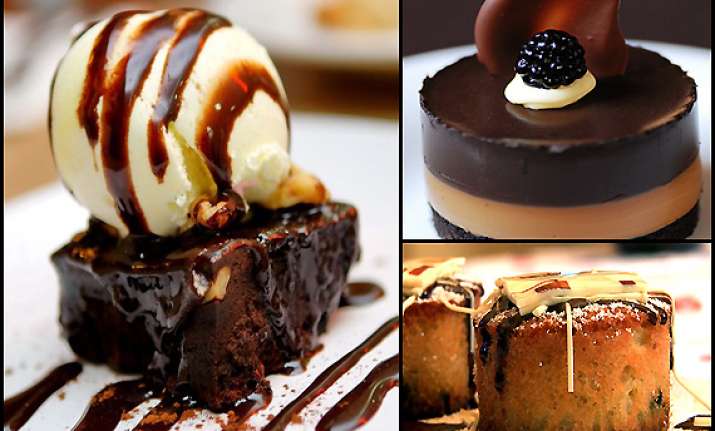 New Delhi: The festive season gives you all the more reason to go to the kitchen and prepare dishes for those who have a sweet tooth.
Try recipes like moong dal halwa and plum cake to make the celebrations more special.
Executive Chef Brij Sharma at The Chalets Naldehra share recipes of few desserts:
Chocolate brownie with ice cream
Ingredients:
- Melted butter: 110 gram
- Caster sugar: 200 gram
- Eggs: 2
- Self-raising flour: 60gram
- Unsweetened cocoa powder: 30 gram
- Salt: One-fourth teaspoon
- Vanilla extract: 1 teaspoon
- Chopped walnuts (optional): 60 gram
Method:
- Preheat oven to 180 °C.
- Grease and flour a 20 cm square tin.
- In a medium bowl, beat together butter and sugar.
- Add eggs and mix well.
- Combine the flour, cocoa and salt; stir into the sugar mixture.
- Mix in the vanilla and stir in walnuts, if you are using them.
- Spread evenly into the prepared tin.
- Bake for 25 to 30 minutes in the preheated oven.
- Cool before cutting into squares.
- Serve in an ice cream bowl garnished with red cherry.