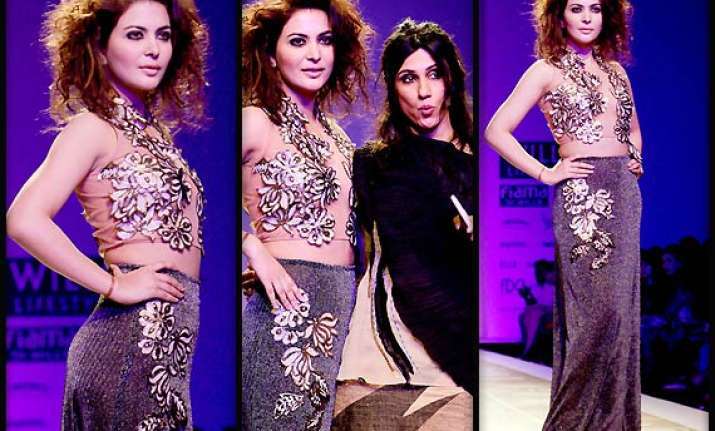 New Delhi: Fashion designer Rina Dhaka collaborated with lifestyle technology brand Nokia for her autumn-winter collection, which was presented here at the ongoing Wills Lifestyle India Fashion Week 2014.
The collection primarily focused on black and white colours, which she said was inspired by Nokia Lumia handset in same colour combination.
The contemporary silhouettes like A-line and maxi lengths matched the modern day technology.
She made use of wool, metallic weave and luxurious satin to create the range.