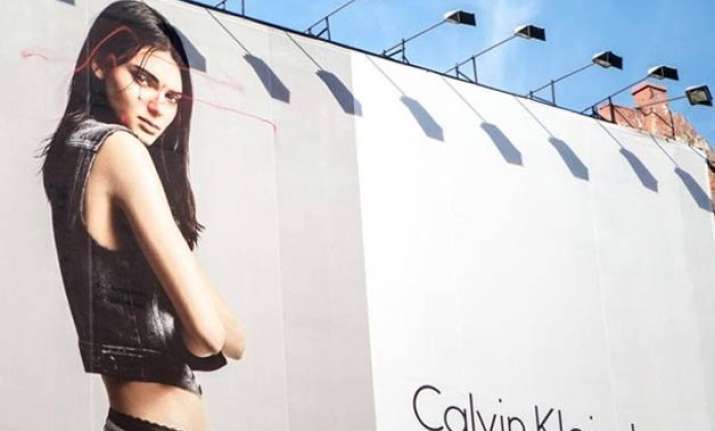 Los Angeles: A billboard of model Kendall Jenner's campaign for Calvin Klein jeans has been vandalised by street artist Katsu after he hacked a drone and sprayed graffiti on her face in the creative.
He told Wired magazine: "It turned out surprisingly well. It's exciting to see it's (the drone) first potential use as a device of vandalism."
Katsu published a video of the drone spraying over the 19-year-old model's face in conjunction with the Centre for the Sudy of the Drone at the state's Bard College, reports femalefirst.co.uk.
"Seventy per cent of the concentration is in maintaining the equilibrium with the two dimensional surface while you are painting," he said.
Claiming he had no trouble illegally defacing the poster, Katsu added: "It's a bit frightening."
Kendall - who is the half sister of Kim Kardashian West - has also appeared on the covers of Teen Vogue, Love, GQ and V magazine and has walked in shows for designers including Balmain, Marc Jacobs and Chanel.