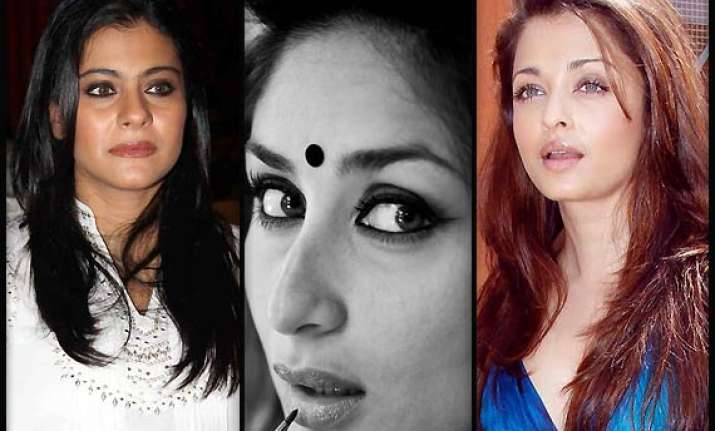 For many Bollywood divas you can hardly just manage out to tell the difference but for some in the first glance, you can tell how better they have been looking ever since they got married.
Be it coz' of some kind of post-marriage glow but they surely gained our attention towards their sizzling appearances.
It's not that they didn't stand a chance before but now these actresses have been making head-turning appearances one after another and we can actually notice a change not only in their faces but also in their personalities.
Esha Deol has bloomed into this elegant beauty that we can't take our eyes off, whereas Kajol actually kind of developed a better sense of style and apparel choice.
Aishwarya Rai became the epitome of classic starry-bahu and Shilpa started focusing on her fitness more than ever, since her marriage.
Have a look at star wives who transformed into alluring beauties post marriage
Aishwarya Rai has often openly been criticised for her plastic appearances, whatever the reason behind has surely managed to pull it off really well.

Aishwarya before marriage was naive when it comes to prepping herself. She was often looked up as just a beautiful face in a movie.

Ever since her marriage, Aishwarya has found in a new glow which accentuates her natural features like, grey eyes, thin pouty lips etc.
Kareena Kapoor has come a long way since her 'Fida' days. She has gone up from trying out blond hair streaks, to loud makeup but she surely topped when it came to fashion trendsetter.

So when Kareena Kapoor got married, everyone awaited the new post marriage look to follow and Kareena didn't disappoint there as well.

Post her marriage Kareena has been giving attention to her looks, her red carpet appearances etc, making her Bollywood's most stylish diva.
Esha Deol has definitely been up the radar of fashion lovers, she is often spotted donning beautiful attires on various occasions.

We remember Esha from her earlier Bollywood days, when she tried hard to raise the temp high on-screen but failed each time.

But since her marriage, Esha Deol Takhtani has turned up into some diva that we can't get our eyes off. She has been making stunning red carpet appearances. The glow on her face and that almost perfect skin texture makes her all the more a fashion star racing out other actresses like, Kareena, Kajol, Lara Dutta, Shilpa Shetty etc.

We loved her latest Bollywood trend of matching slings that she donned at her younger sister Ahana's wedding ceremonies.
Kajol has come up a long way when it comes to fashion and style since her marriage. The carefree young girl was earlier least bothered about how she looked on-screen all she knew was that comfort was more important.

She earlier had broad eyebrows which over the time have been properly trimmed, her skin texture has well settled with makeup and now she knows how to accentuate her iconic eye features through liners.