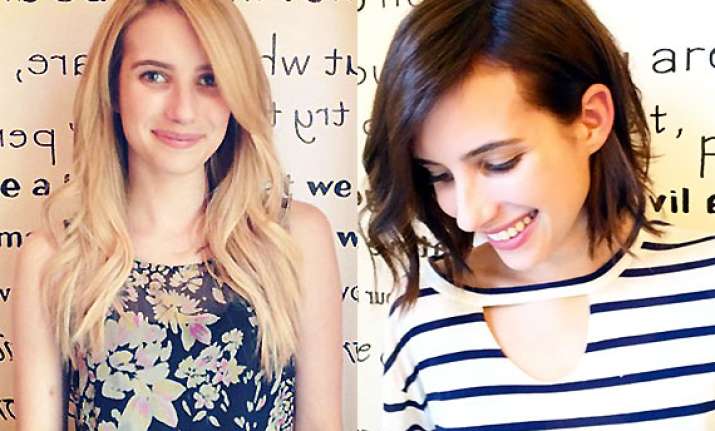 Los Angeles: Actress Emma Roberts sports a new, richly auburn-tinged colour. Whether it's for a darker-haired role coming up or she was just ready for a new hue, it's not known.
However, she is certainly enthused about the new hair colour that she showed off at an Old Navy flip-flop vending machine event, reports people.com.
When Roberts went from brunette to blonde last August, she said she was excited to lighten up for summer months.
"I just love having long blonde hair again," she tells PEOPLE. "It's actually a fun change. I feel like with blonde hair, you can get away with going lighter on the makeup, which is so nice to do in all this humidity."
But that was back when her hair was longer - now that she's chopped it off, she may have changed her mind about being weighed down by being brunette.