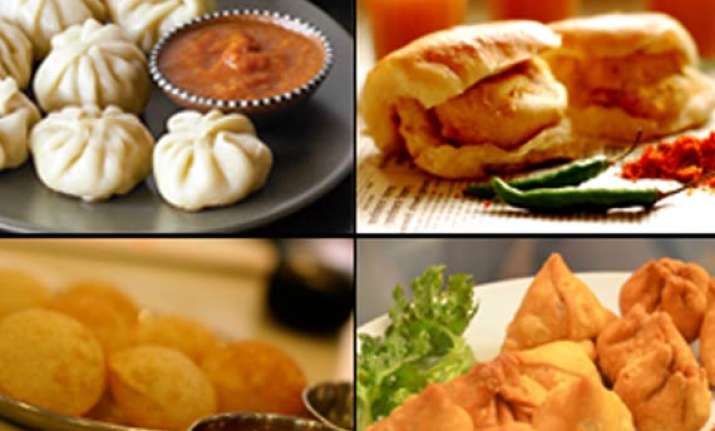 India is not just famous for its heritage and culture but it is also famous for the food it serves.
Street food in India is the classic push-pull. Every Indian has a special corner in their heart  for street food. You want it but you're afraid of it. It's a fraught situation, especially when every street corner boasts small stalls serving up something that smells amazing and you just want to jump over it.  
Street food  are ready to eat food or drink. Every Indian city has its own specialty of all time favorite snack and especially Indian streets are very famous for its cheap and tasty food items.
The best part about street foods are that they can be eaten even when you are walking or doing shopping. Isn't great.
So, here we brings to you some really delicious street foods from different corners of India.