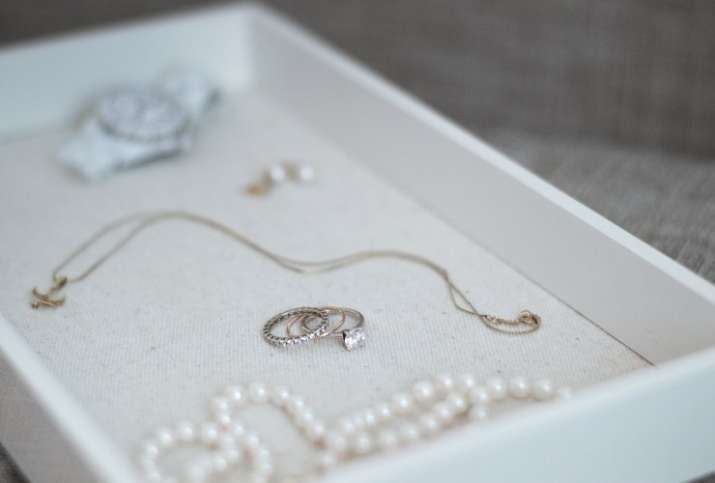 Travelling is fun but packing your things can be full of hassles. Especially when it comes to packing your jewellery, it can be a really tedious task. Disposable plates, buttons are few of the tiny saviours you can use for packing your jewellery without bringing damage to them, suggest experts. Manju Kothari, Creative Director at Entice and Shehzad Zaveri, Creative Director at Minawala (jewellery brands) have listed few tricks that could work wonders: 
Disposable plates
The plastic disposable plates can be used to insert your earrings and studs. Wrapped in a plastic pouch, they are super accessible to carry and travel.
Buttons
Extra buttons can be made useful by using them to hang small earrings and studs and they can be put in a small box or zip pouches.
Straws are easy
Another creative and safe way to keep your neckpieces and chains is to put them between the straws and carry them without having to worry about breaking or the chains getting tangled.
Baby Towels
Travel towel can be useful as well if you put your jewellery safely in between and then wrap in a soft baby towel and tie the end of the towel with hair ties.
Tin cases with cotton balls
The useless small tin containers can be used ideally for storing small jewellery like stud earrings and pendants that you don't want to lose or break.
Socks
This can be the smartest option while packing jewellery in your travel bag. This will save your time in going nuts over jewellery storing options and this will work as a multipurpose compact deal of storing one necessary thing into another that will let you save a lot of space.
(With IANS Inputs)