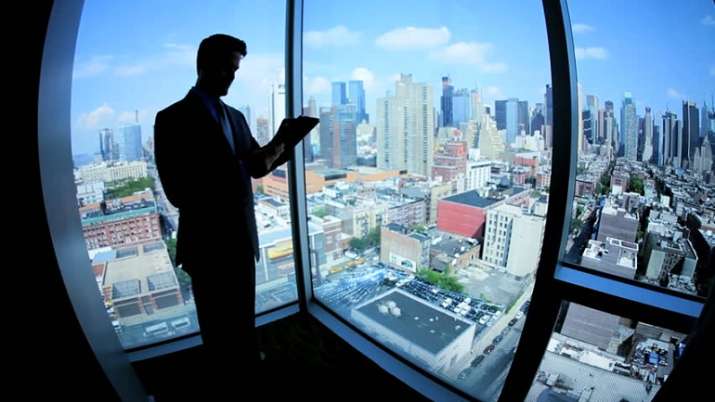 Lifestyle diseases like diabetes, high BP, joints-related issues are on their all time rise in India. A recent survey has revealed that people living in high-rise building in cities are more likely to suffer from lifestyle-related disease. A free medical screening camp was conducted which revealed that nearly 20 per cent of adults aging between 40-55 age group had blood pressure range between 140-159, which is an early sign of hypertension. If you're living in a high-rise building, then according to the survey, you're more prone to BP, joint diseases. 
World Health Organisation says that high blood pressure, also known as hypertension, is a condition in which the blood vessels are subjected to persistently raised blood pressure. Blood flows from heart to other parts of the body in vessels. Each time the heart beats, it pumps blood into the vessels. Blood pressure is exerted by the force of blood pushing against the walls of blood vessels (arteries), as it is pumped by the heart. The higher the pressure, harder the heart has to pump. 
Also Read: Eating two portions of fish can help ease arthritis, study revealed
In the health screening camp, 40 per cent of the senior citizens, above 60, had more problems of joints-related issues, such as arthritis or osteoarthritis.Doctors say that India may become the osteoarthritis capital of the world with over 60 million cases by 2025.
"The factor which was found common among both the age groups, which according to the doctors was adding to the health woes of the respondents, were lack of mobility and physical activity due to staying in the high rise buildings," said the survey.
Also Read: Caution! Childhood exposure to cigarette smoke can cause arthritis later
The free health screening camp was organised by Polo Foundation, a pan-India NGO, working in the areas of health, Information Technology education and solar energy at corporate multi-storey societies in Noida.The doctors who took part in the social initiative were mostly from the prestigious All India Institute of Medical Sciences and some private practitioners.Over 100 people, mostly adults and senior citizens, attended the screening camp.
According to the survey, many complained of high BP and other lifestyle related problems despite being on various forms of medication.
The survey supported a similar finding almost 26 years ago by Japan based Fumio Osaka of Tokai University Medical School. It had said that women in their 50s who live on the top floors of high-rise apartments are more likely to suffer from high blood pressure than those living on lower floors.
Also Read: 10 possible reasons why you have a headache every day
The people living in high-rise floors are likely to suffer from a self-induced cabin fever, a tension created by confinement in a closed space. This happens as these people lack the initiative to go out and exercise, according to Fumio Osaka. 
For more lifestyle news, follow our Facebook page