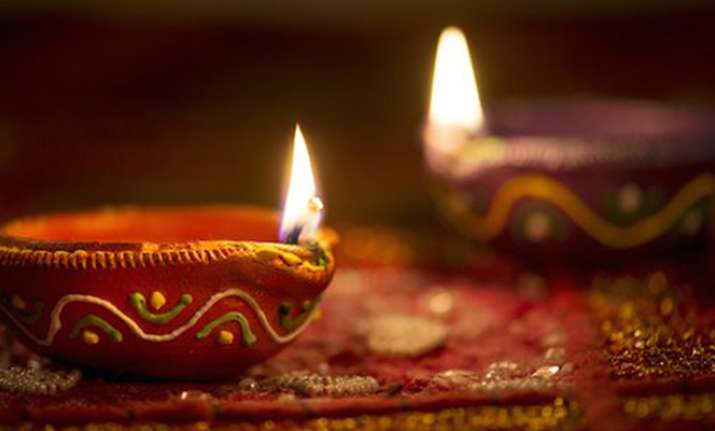 On Thursday, the festival  of lights Diwali is being celebrated in India with full fervour and enthusiasm. And why not? After all, it's the most important festival of the year among the Hindu community. We've grown listening to the tale of Lord Rama and his glorious victory over demon-king Ravana and his ultimate return to Ayodhya after a 14-year-exile. It was his return that we thought Diwali is celebrated for. But it's not the only reason. Here are other reasons why Diwali is celebrated, apart from Lord Rama's return to Ayodhya after exile. 
Goddess Lakshmi, who is the bestower of prosperity and wealth, was born as a result of churning of oceans (Samudra Manthan). When she was asked to chose between the Devas and Asuras, she chose to stay with Lord Vishnul. Thus, people celebrate this day to mark their union. 
Pandavas were exiled to the jungles for 12 years by Kauravas for losing a bet in gambling. It was this day when they returned to Hastinapur. Hence, the entire town is lit up to celebrate their homecoming. 
Vardhaman Mahavira, who was one among the 24  Tirthankars, attained Nirvana and emanicipation from earthly desires on this day. 
Lord Krishna defeated the Narakasura and freed the 16,000 women whom he had held captive. Thus, in some parts of the country, Diwali is celebrated as Naraka Chaturdashi. 
On this day in 1619, Guru Hargobind Ji was freed from the captivity of Mughal emperor Jahangir along with 52 other Hindu kings. This day is celebrated as Bandi Chhor Divas by Sikh community. 
Diwali often falls in October or November,  hence this festival is also observed as the end of harvest season. Farmers offer their gratitude to god for blessing them with fruits of their labour.