Follow us on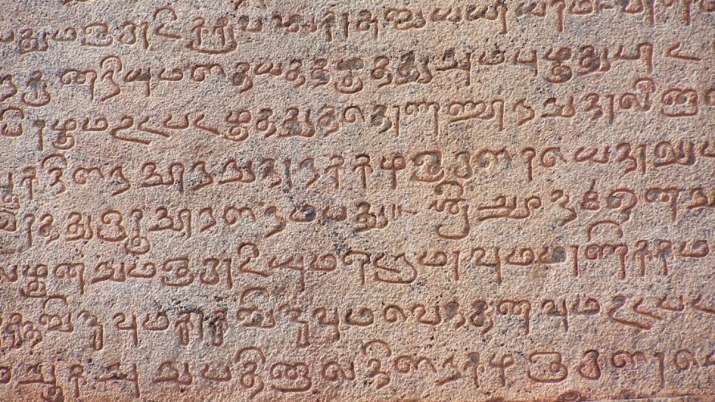 Languages are one of the most interesting and intriguing things that the world has. They are as old as 10,000 years ago and persists even before any civilizations were formed. From sign languages to Tamil, Hindi, Marathi and others, India itself has a wide range of oral sounds. Recently, PM Narendra Modi also stressed the usefulness of the languages and enlightened the audience when he revealed that Tamil is one of the 8 oldest languages in the world. Before him bringing this to the limelight, many people didn't know about it.
Talking about the same even Anand Mahindra tweeted and revealed that he didn't know that Tamil is one of the oldest languages. He tweeted, "I am ashamed to confess that until the PM mentioned at the  @UN that Tamil is the oldest living language in the world, I was unaware of that fact. We need to spread much greater knowledge & pride of that distinction throughout India"
Here is the list of 8 oldest languages in the world-
Tamil (5000 years old)
Indian Language Tamil is 5000 years old and is the official language of Sri Lanka as well as Singapore. It is the part of the Dravidian family and is also the only language that has survived all the way to the modern world.
Sanskrit (5000 years old)
Sanskrit is a widely spoken language in India. Almost all the ancient manuscripts of Hindusim, Jainism and Buddhism were written in this language. The first written record of Sanskrit can be found in Rigveda.
Egyptian (5000 years old)
Egypt undoubtedly has one of the oldest civilizations. Written records in Egyptian language date back to 3400 BC which reveals that its usage is as old as 5000 years ago. However, post the Muslim invasion, it was replaced by Egyptian Arabic.
Hebrew (3000 years old)
While Hebrew lost usage in 400 CE, it underwent a revival age during the 19th and 20th centuary. It also became the offciial language of Israel. 
Greek (2900 years old)
Greek mythology and epics date back to over 3000 years ago. It was first spoken in Greece and Asia Minor and is now the official language of Greece and Cyprus. Today, almost 15 million people speak the language in these countries. Also, the US and Australia have a large population that speak this language.
Basque Language
Basque is not a widely spoken language but definitely an old one. It is spoken in Spain and France. The language is unrelated with French or Spanish and researchers have been trying to find its origin since ages.
Lithuanian Language
Lithuanian is the parent language of modern languages like German, Italian and English. It is also closely related to Sanskrit, Latin and Ancient Greek. It is the official language of the Republic of Lithuania and is also one of the official languages of the European Union.
More Bollywood stories and picture galleries
For all latest news and updates, stay tuned to our Facebook page