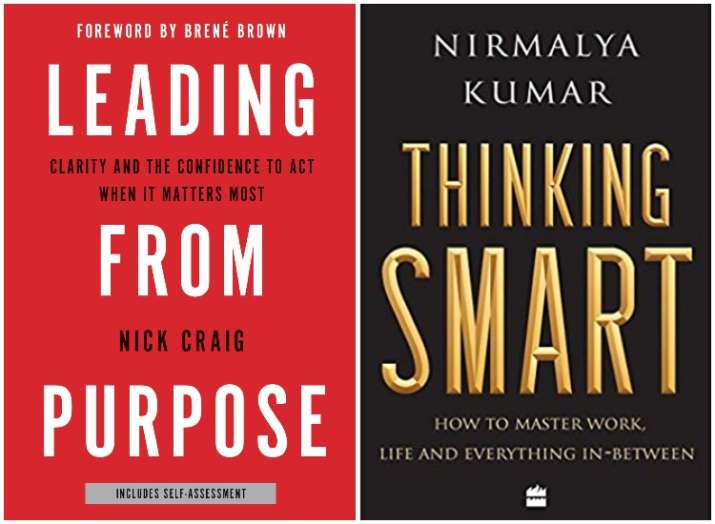 Reading isn't just a favourite past-time activity for many, it is a tool for advanced intelligence. Reading makes us think, makes us question, and introspect all at the same time in the most healthy form.
With reading, comes many solutions. Sometimes, getting your hands on the right book can answer your questions you never dare to ask!
Today, we bring you a list of four books through which you can learn a strategic and practical way to create wealth. You can flick through easily accessible articles with ideas and wisdom that can help you in your careers. You get to know methods through which anyone can find their purpose. Moreover, you read stories of those being tested by fate and trials.
Chanakya and the Art of Getting Rich
Author: Radhakrishnan Pillai | Chanakya's 'Arthashastra' is an unrivaled political treatise that has been used by scholars, academics and leaders across the world. In 'Chanakya and the Art of Getting Rich', Radhakrishnan Pillai draws on its lessons to present a strategic and practical way of wealth creation. This is a holistic study, written for anyone and everyone.
Thinking Smart
Author: Nirmalya Kumar | You are on top of your career. You love the job you are doing. You were rated excellent in your latest assessment. But, for reasons beyond your control, you have just been fired. The modern executive faces many challenges. The old days of steady jobs in safe posts are gone. In this scenario of contradictory goals and ambidextrous skills, the secret lies in what the author calls "Thinking Smart". Faced with his own crisis, Nirmalya Kumar, a renowned professor, recognised globally for his marketing and strategy expertise, used the experience to come out a winner.
Leading from Purpose
Author: Nick Craig | Drawing on 10 years of experience working with more than 10,000 executives from companies around the globe, the author takes us on a revelatory journey to help us understand our purpose, find clarity and focus, and lead with inspiration.
When uncovered, purpose becomes our most fundamental guiding principle. Explaining where true purpose lies and demystifying where it doesn't, Craig offers the methods through which anyone can find their purpose. He identifies three pathways that will assess where you are with your purpose and where you should be going.
Everyone Has a Story -2
Author: Savi Sharma | Everyone has a story but do all stories end with a 'happily ever after'? Not always; not even very often. The story always goes on. Life always tests you. And being tested here are your favourite characters, your beloved friends, the people who gave you hope and courage. The very people who made you believe in your dreams. You'll like this sequel if you liked the similarly titled first part.
So, order these books right away and get ready for a fun-learning weekend!
(With IANS Inputs)
For latest Lifestyle updates, check out our Facebook page!
Also Read: Novelist Chetan Bhagat says, homegrown Indian literature has now come into its own
Also Read: The Man Booker Prize 2018, four women in shortlist of six for the prize
Also Read: Sundeep Misra to write a book on sprinter Dutee Chand, Story So Far