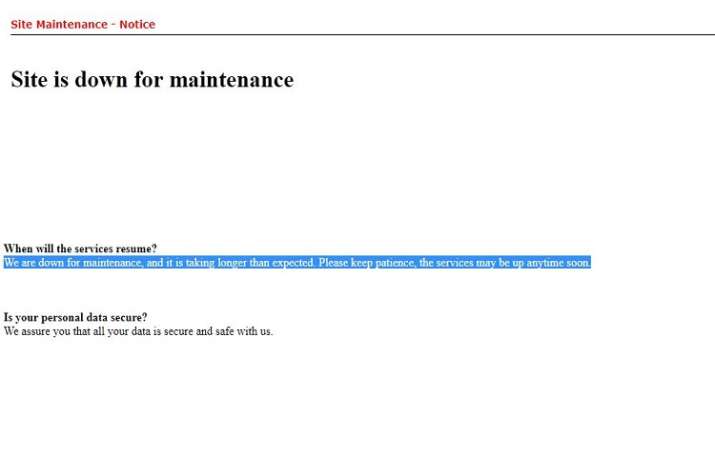 Online real estate listing  website - 99acres.com - has been out of service for over 24 hours now. The site went down on Wednesday (July 11) and it was yet to be restored till the filing of this report.
"Site is down for maintenance. We will be back soon," the error displayed on 99acres.com said. "We are down for maintenance, and it is taking longer than expected. Please keep patience, the services may be up anytime soon," the message on the Info Edge-owned company added.
There has been no official word from the company over the actual cause of outage. 
More details are awaited.