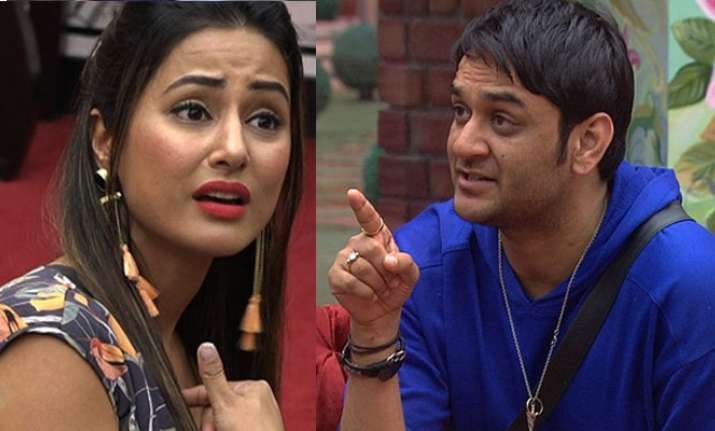 Popular TV actress Abigail Pandey came in support of Bigg Boss 11 contestants Hina Khan and Vikas Gupta. Abigail said that it's disheartening for her to see people bashing Hina Khan and Vikas Gupta on social media platform. 
Hina and Vikas are Abigail's favourite contestants on the Bigg Boss 11 show and she don't like to see people trolling them. Hina broke down into tears many times on the Salman Khan's reality show Bigg Boss 11. In the yesterday's episode of Bigg Boss 11, Hina was supposed to compromise her teddy bear to save Luv Tyagi from nominations. And she broke down into tears as the teddy bear was quite close to Hina.
Earlier also we saw Hina getting emotional and crying on the show when Puneesh Sharma used abusive language for the TV actress.
Although, Hina is one of the strongest contestants on the Bigg Boss 11 show, she is also tagged as an emotional person on the show.
Vikas was also spotted breaking into tears after his fight with Bigg Boss 11 contestant Shilpa Shinde. The housemates can often be heard saying that there is some strategy behind Shilpa and Vikas's fight. They had some prior planning before entering the show to grab attention of viewers on the show. 
But for this TV actress it is very disheartening to see people bashing Vikas and Hina on social media. She shared a photo of Hina and wrote that either she or Vikas can win the show.
Here's her post: