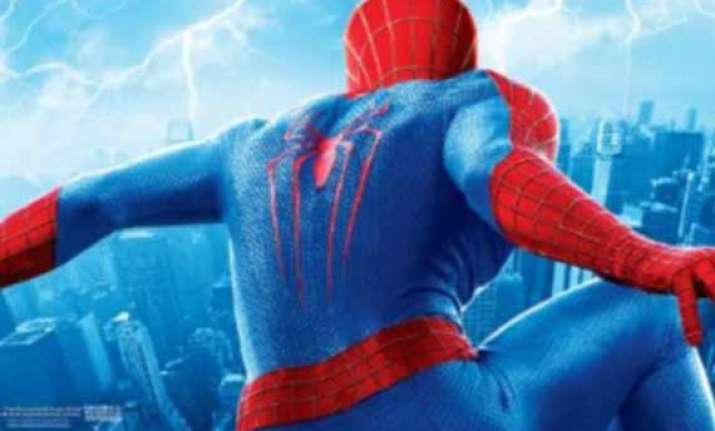 Los Angeles: Spider-Man is the first superhero ambassador for Earth Hour, the global movement organised by World Wide Fund for Nature (WWF), with a message to inspire individuals to use their power to become superheroes for the planet.
In a first-of-its-kind partnership, Earth Hour and the hero of the anticipated motion picture "The Amazing Spider-Man 2" along with the film's starcast, including Andrew Garfield, Emma Stone, Jamie Foxx and director Marc Webb, are lending their support to Earth Hour Blue.
Earth Hour Blue is a radical new digital crowdfunding and crowdsourcing platform for the planet that is launched to engage people around the world and participants in the famous lights out event, which this year will be held March 29 at 8:30 p.m.
The aim is to harness the power of the crowd to raise funds for on-the-ground environmental projects from across the world.
Andy Ridley, CEO and co-founder of Earth Hour, and Jeff Blake, chairman, worldwide marketing and distribution, Sony Pictures Entertainment, made the announcement Friday.
"I'm proud Spider-Man is the first superhero ambassador for Earth Hour because he shows we can all be superheroes when we realize the power we all have," Andrew Garfield, who plays Spider-Man in the upcoming film, said in a statement.
"Earth Hour is a movement that has created massive impact around the world, so imagine what we can do this year with Spider-Man by our side," he added.
The crowdfunding section of the new platform will allow participants to help deliver energy efficient stoves to families in Madagascar, help communities in the Philippines build fiberglass boats to withstand climate impacts like Typhoon Haiyan, and raise funds to expand and conserve the iconic Table Mountain National Park in South Africa.
"Earth Hour gives you the power to inspire anyone, even if you're just one person, and Earth Hour is much more than an hour. There are great projects from the crowd, for the planet, happening all over the world," said Emma Stone.
"The Amazing Spider-Man 2" director Marc Webb is the first celebrity ambassador to announce the Earth Hour Blue project that he is backing. It aims to provide better equipment for WWF Rangers protecting Indonesia's endangered wildlife such as the Sumatran Tiger, Elephant, Rhino and Orangutan and their forest habitat.
"Earth Hour is a movement full of superheroes - people harnessing the power of the crowd to inspire change for the good of the planet, imagine the possibilities when we come together and do more," said Webb.