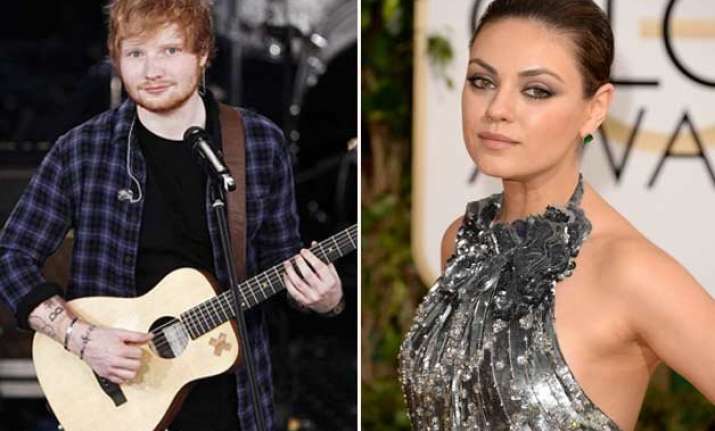 London: Ed Sheeran's close friend Taylor Swift has revealed that the singer has a crush on actress Mila Kunis.
Asked to name who in the entertainment industry Sheeran is attracted to, Swift told a Britain radio station: "This was at a certain time, Mila Kunis."
However, Sheeran, 24, instantly replied that his attraction to Kunis, 31, was before she got engaged to her former "That '70s Show" co-star Ashton Kutcher - with whom she has a five-month-old daughter, Wyatt Isabelle Kutcher - and also before he started dating his current girlfriend Athina Andrelos, who he's said to be seeing since early 2014, reports femalefirst.co.uk.
"I'm involved now," said Sheeran.
Swift replied: "And then you got a girlfriend, but this was your last one."
Sheeran also insisted he wouldn't have felt awkward meeting Kunis at the height of his attraction to her because he doubts she'd have recognised him.
He explained: "The last time I said it was like 2012 so that was at a point where she wouldn't have known who I was so that's fine."