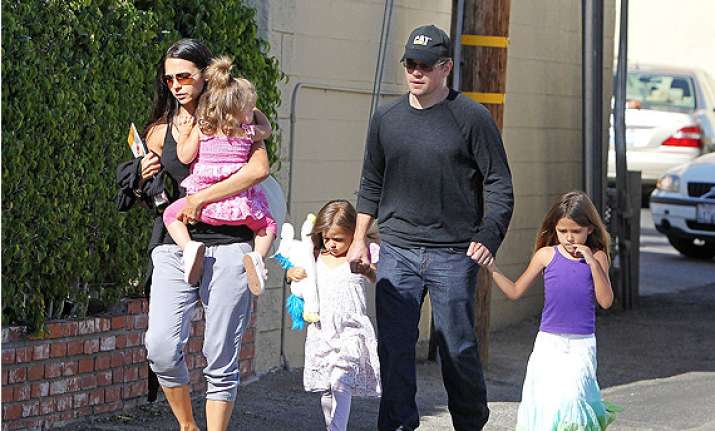 Los Angeles, Actor Matt Damon is planning to relax on Father's Day Sunday and he's looking forward to celebrating the occasion with his four daughters.
The "Monuments Men" star, who raises stepdaughter Alexia, 15, and daughters Isabella, seven, Gia, five, and three-year-old Stella with wife Luciana Barroso, is confident they would have planned something special, reports people.com
"I don't know what they have planned for me but they always have something up their sleeve. I get to put my feet up," said the 43-year-old.
However, this time, the actor says he is unlikely to be the centre of attention all weekend, as his daughter Isabella will also be celebrating her eighth birthday.