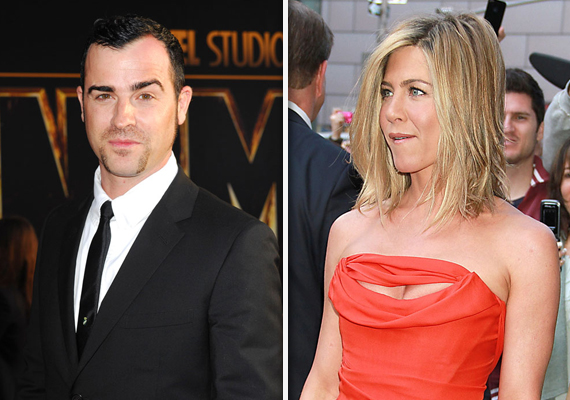 Los Angeles, Feb 17: Former Friends star and gossip column favorite Jennifer Aniston stars in "Wanderlust," the latest rom com from director David Wain.

The star was on the red carpet in Los Angeles to promote the film along with real life boyfriend Justin Theroux, who also worked on the film.

Speaking of her co-stars, Aniston said there was so much love on set.

"The best part of the film was literally making the film, being with that whole group of people, I mean some of them I know, like Paul and Alan, and Justin I've known for years before but the others I hadn't known. And they'd all done movies together, worked together. So I really felt like I was coming into a group of a very sort well oiled machine."

Director Wain was also quick to put the record straight about Aniston and Theroux meeting on set.

"Their hook up happened way after shooting so I didn't really have any gleaming. Everybody loved each other, they all had a great time. And I didn't see it coming, I'll tell you that," he said.

The film follows a Manhattan couple George (Paul Rudd) and Linda (Aniston) who leave their hectic city lives behind and retreat to the suburbs after George loses his job.

Paul Rudd previously starred in Wain's 2008 hit comedy "Role Models."

The film also stars Swedish model turned actress Malin Akerman and actor Alan Alda.