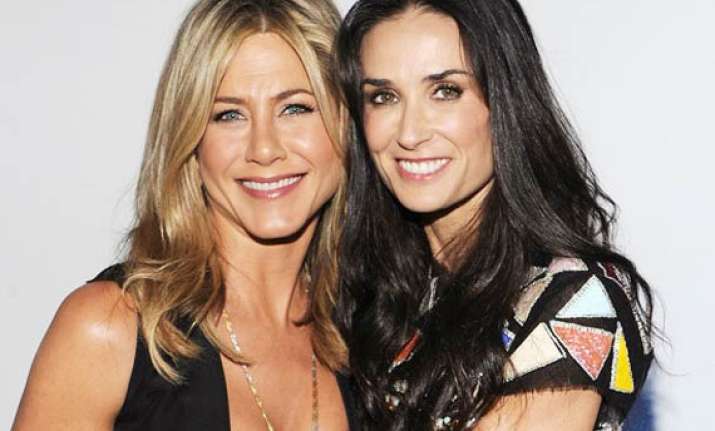 Los Angeles: Actress Jennifer Aniston is toying with the idea of joining Kabbalah and it's all thanks to Demi Moore.
The two recently got together to discuss their romantic comedy "Mean Moms" and Aniston noticed a marked change in her old friend, reports showbizspy.com.
"Jen was struck by how calm and centered Demi seemed. Demi explained that it's a combination of Kundalini yoga, meditation and studying Kabbalah," said a source.
Aniston has also signed on for Kabbalah lessons, the source reports.
"Kabbalah is a fit for her because it's about 'finding your light' and helping others," said the source.