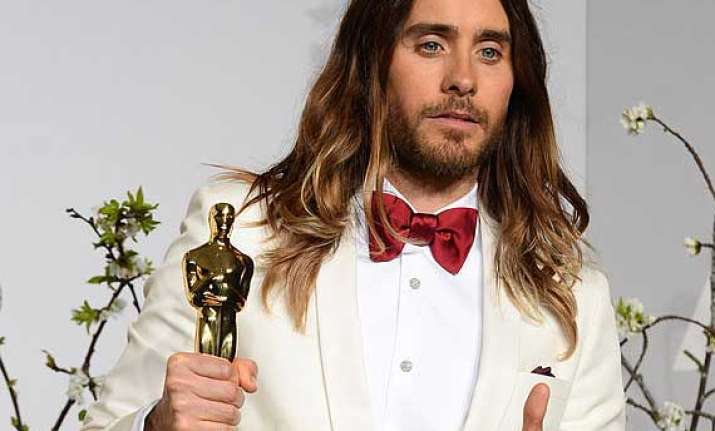 Los Angeles ,Actor Jared Leto's Oscar trophy is full of scratches and bumps after he freely handed it around at parties for everyone to have a hold.
As a result, the trophy is now a "filthy mess." 
"I damaged it. But then I came home and saw it had another nick on it. So it looks like someone else had fun with it, too. My Oscar is a filthy mess," contactmusic.com. quoted Leto as saying. 
"Everybody was pawing that thing. I kind of was just passing it around at parties. A couple of times I lost sight of it and I thought, you know, if it goes away, it's not meant to be mine. But it always seemed to find its way back to me," he added. 
The 42-year-old said that he is getting a lot more opportunities in Hollywood, but the coveted gold statue itself doesn't mean that much to him. 
Leto won the Oscar for best supporting actor at the 86th annual Academy awards earlier this year for his role as a transgender drug addict Rayon in "Dallas Buyers Club".