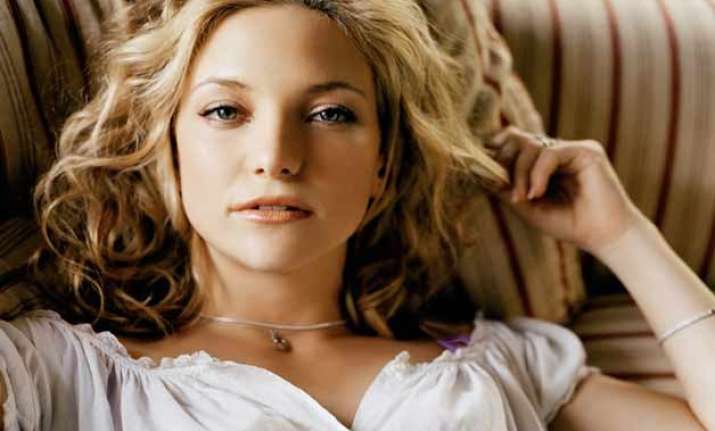 Los Angeles: Actress Kate Hudson wished her stepfather Kurt Russell a happy 64th birthday and praised him for being a "dependable, strong, authentic, loving and fun" stepdad.
The 35-year-old actress paid tribute to the stepfather for always "showing up" to watch her and her brother Oliver Hudson in school plays and sports, despite having a "busy life", and thanked him for making her childhood such a happy environment to grow up in on his birthday on Tuesday, reposts femalefirst.co.uk.
She wrote on photo-sharing website Instagram: "Today in our family we not only celebrate St Patricks Day but the birthday of our Pa!
"Happy Birthday to the most dependable, strong, authentic, loving and fun Dad! I love you! This is a man who made his family his number one priority his whole life. Never missed a school play, a soccer game, a hockey game, a dance recital and the list goes on and on.
"No matter what he was doing in his busy life, he always showed up. Not because he had to but because there was no other place on earth he would rather be then with his family. We felt the purity of that our whole childhood and my gratitude for his love is immeasurable. Happy Birthday Pa (sic)"
Kate, whose biological father is her mother Goldie Hawn's ex-husband Bill Hudson, attached a throwback picture of herself and Russell to the post.
Along with her children, Hawn also joined in with the tributes to her husband, describing him as "wild and awesome".
She tweeted: "Today is my Amazing wild and awesome man...Kurt Russell's birthday! Happy birthday baby!!! I loved Ya so."