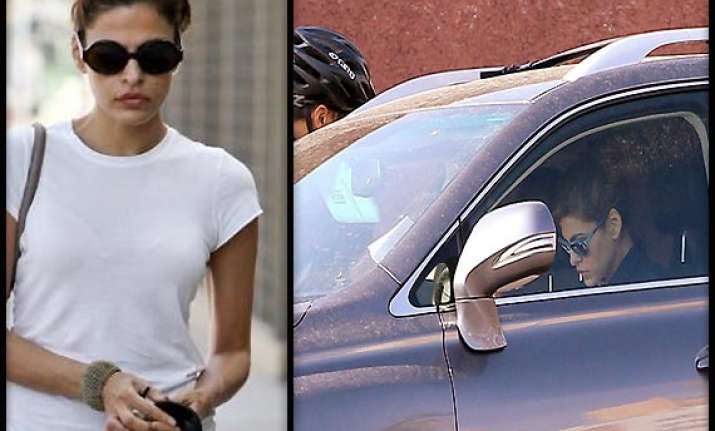 Los Angeles: Actress Eva Mendes was allegedly caught using her cell phone while driving.
The "Training Day" star narrowly avoided a ticket when she was pulled over by a police officer on a bicycle here after he spotted her chatting into the device in her grey Lexus SUV, reports contactmusic.com.
The 39-year-old was reportedly given a piece of paper but apparently talked her way out of a ticket as a law enforcement source told gossip website TMZ.com that they have no record of a citation.