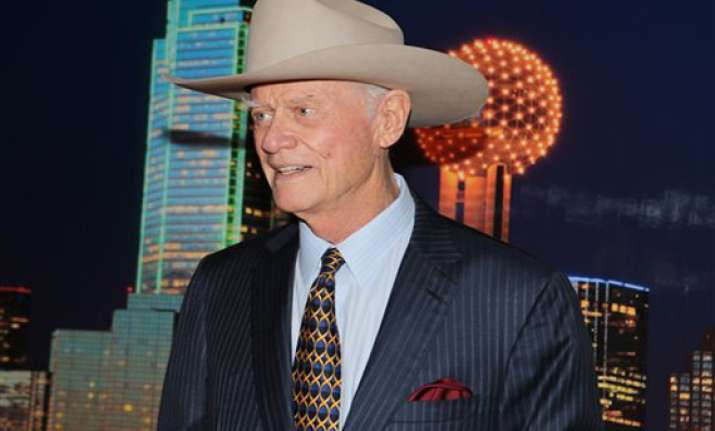 Los Angeles, Nov 24:  Larry Hagman, who played scheming oil baron J.R. Ewing on TV's long-running nighttime soap opera "Dallas," has died. He was 81.
His family says in a statement that Hagman died Friday in Dallas. The statement was provided to AP by Warner Bros., which produces the new edition of the show "Dallas."
The actor gained TV fame with the fluffy 1960s sitcom "I Dream of Jeannie," in which he played Capt. Tony Nelson. But it was his portrayal of the ruthless J.R. Ewing that brought Hagman his greatest stardom.
"Who Shot J.R.," the 1980 cliffhanger episode in which Ewing was shot, was among the most-watched broadcasts of its day.
Hagman returned as J.R. in this year's new edition of "Dallas" on TNT.