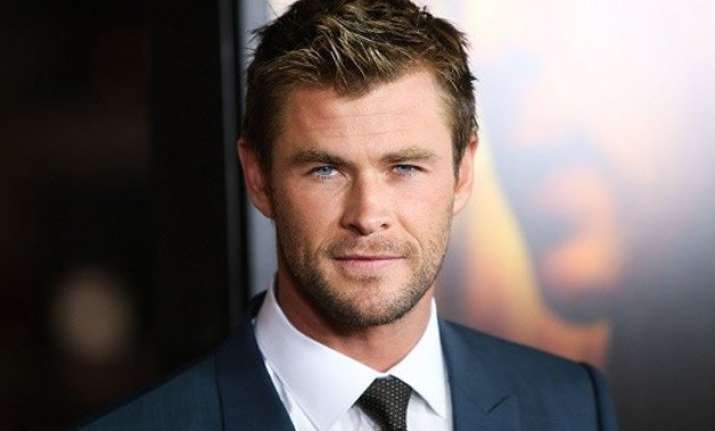 Washington: Actor Chris Hemsworth and his family turned tourists in Boston during a break from filming 'Ghostbusters'.
Hemsworth, who is currently filming the new 'Ghostbusters' movie with Melissa McCarthy and Kristen Wiig, got a surprise visit from wife Elsa Pataky and their children over the weekend.
Just four days after his 32nd birthday on August 11, Hemsworth, Pataky and their children headed to downtown Boston on Saturday, where they were spotted strolling through the Boston Public Garden, reports say.
According to onlookers, the Hemsworth family walked around, and headed to the Swan Boats. Hemsworth pushed one of his children in a stroller, while his daughter India, 3, walked alongside.
"He was letting her run around, and following her," a fan who spotted the family said, and added: "They stood at the boats for a bit and then decided to keep walking."
Later, the Hemsworths strolled over the Public Garden's scenic bridge before heading to check out the balloon stand.