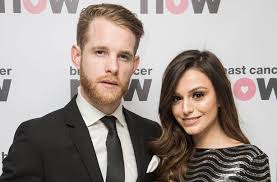 The X Factor star, Cher Lloyd welcomed her first child, a baby girl with husband Craig Monk. Cher has become a mother for the first time, taking to social media to reveal her bundle of joy has arrived.  Sharing a picture of her baby, the 24 year old star revealed that she has welcomed a little girl and told fans the beautiful name she has picked for her.  
Cher took to Instagram to announce her daughter named 'Delilah-Rae's arrival on Monday along with her baby girl's first photo.
She wrote, "Our baby girl is here! We are so in love....Delilah-Rae 25.05.18."
Cher wrote on her Instagram account: "I know it seems like I've been quiet for a while but I wanted to take this opportunity to bring you all up to speed on what I've been up to over the last year. 
And she said she'll have a follow up to her 2014 album out soon, adding: "I'm so happy to announce that I now have a collection of amazing new songs (that I cannot wait to share with you all!), but also, there's another reason why I'm writing to you today and that's because I am beyond thrilled to inform you all that my husband Craig and I are also expecting our first child in May!!!
The British pop star had four month ago surprised her fans by announcing that she was expecting her first child with husband Craig. Lloyd and Monk tied the knot in November 2013 in a surprise ceremony.
(With ANI Inputs)