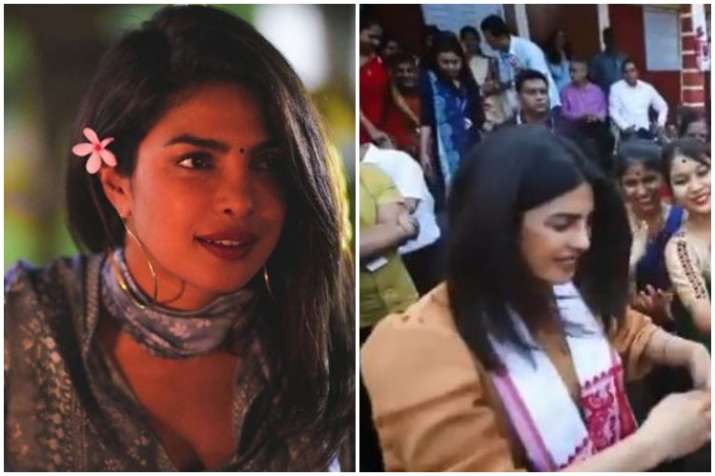 Actress Priyanka Chopra, who is a tourism ambassador for Assam, recently visited the city. The lady enjoyed the day with young school girls and also performed traditional Bihu with them. PeeCee shared the video on social media in which she can be seen shaking a leg with beautiful ladies. This is known to all that the lady is an amazing dancer but here she can be seen copying little girls.
She captioned the video as, "The part I enjoy the most... joining in the fun! These young ladies put on an amazing performance for me and it was great to see their confidence and excitement towards life. This is in large part because they are in a school environment that keeps them safe. They are in charge of building their own futures...their own lives. Keeping a girl in school has so many positives, especially seeing them happy and thriving. A great start to my trip to #AwesomeAssam."
The lady also shared another picture in which sh elokked drop dead gorgepous. She captioned it as, "Just living is not enough... one must have sunshine, freedom and a little flower"-Hans Christian Anderson What makes you feel alive?"
Lately, Priyanka appeared on several talk shows to promote Quantico 3. She is all set to feature in Bollywood film Bharat alongside superstar Salman Khan.