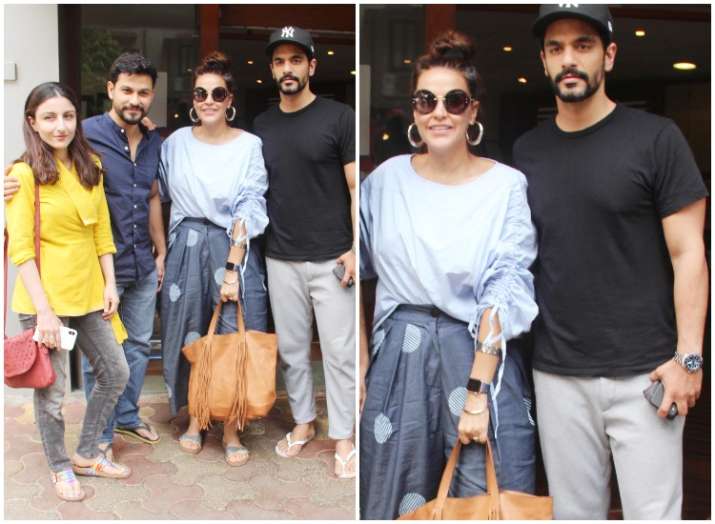 Neha Dhupia and Angad Bedi's secret marriage came as a shocking surprise for the fans. The couple got married in a hush-hush ceremony on May 10 and are scheduled to hold a grand reception soon in Mumbai. Today, the newlywed couple was spotted Mumbai with friends Soha Ali Khan and Kunal Khemu.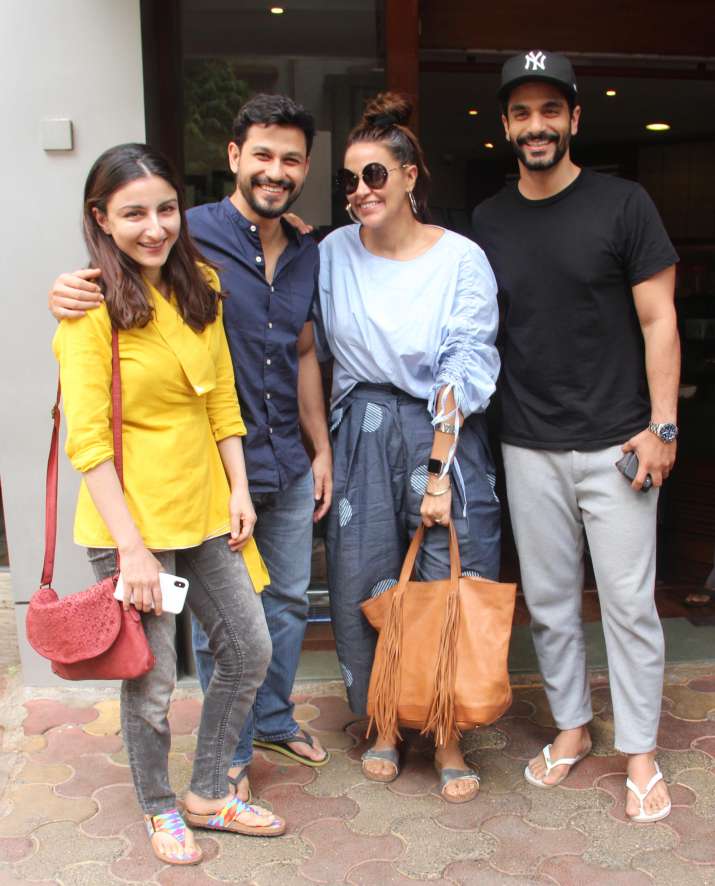 The couple was seen enjoying a luncheon with friends Soha and Kunal in the city. They all posed for the shutterbugs
Recently, in their first ever interview as a couple to Bombay Times, Angad dropped a subtle hint on parenthood and how he'll handle it.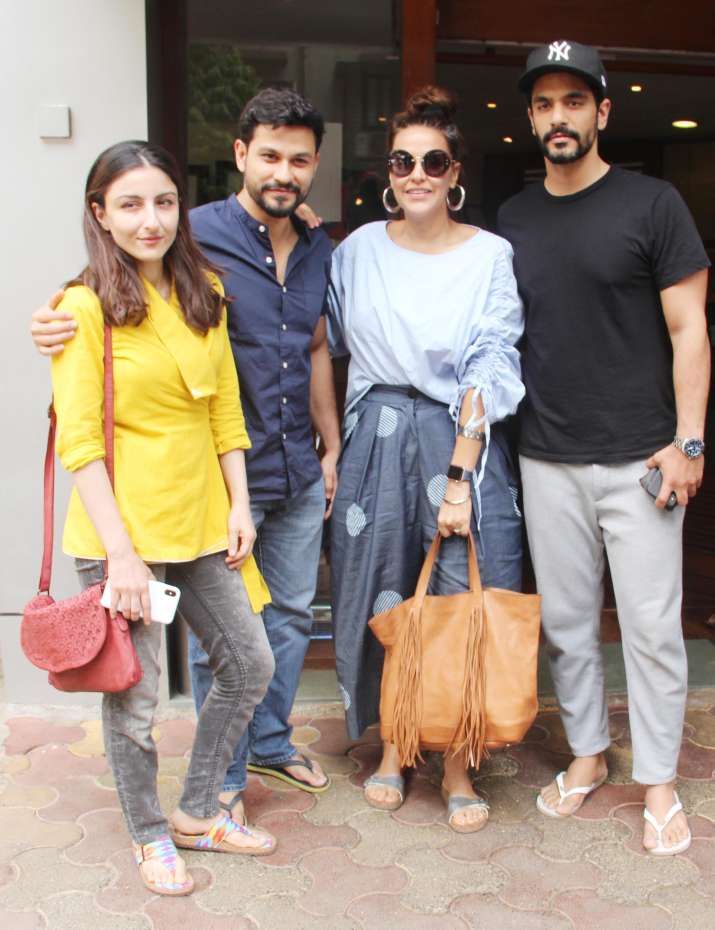 "As far as having kids and striking a work-life balance are concerned, I will be able to respond to the situation when I am in it. When we are in that situation and those sacrifices have to be made either by her or me, we will do it. Work is important, but there is a life beyond that. Kids are an extension of you and it is important to raise them well. If that requires sacrifice, even professionally, then we will do it. When you have a child, the happiness that it will give you cannot be matched by any number of zeroes on a cheque. So, you got to look at life from that perspective," he was quoted as saying.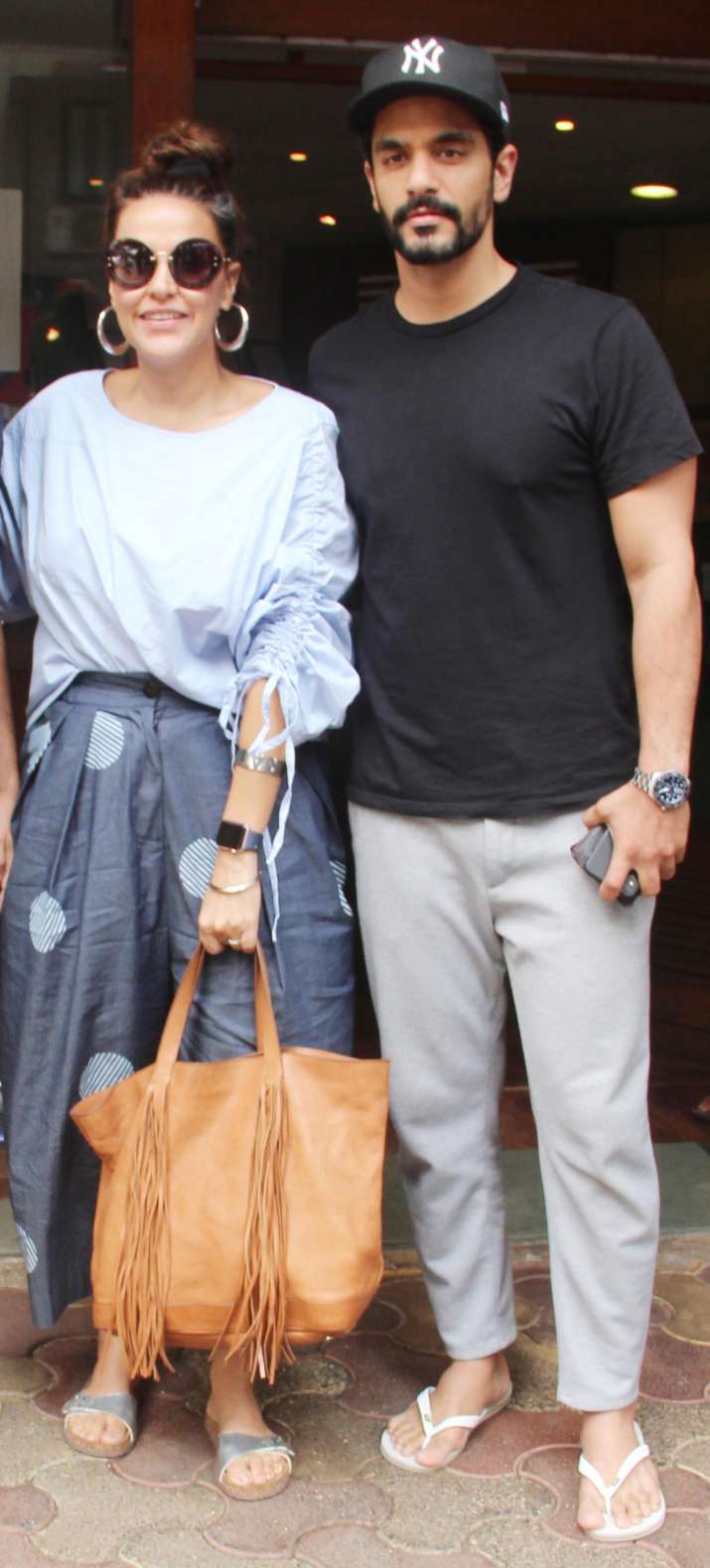 Meanwhile, in an interview with Times of India, Neha opened up about Angad and her wedding. About her secret wedding, Neha said, "Karan was the only person in Mumbai who knew about the wedding. We knew that after reading the post, all our friends were going to kill us. Less than a week before we got married, I was chilling in Karan's (Johar) house and I told him I was ready to get married. He said it was a great idea and went back to checking posts on social media!".