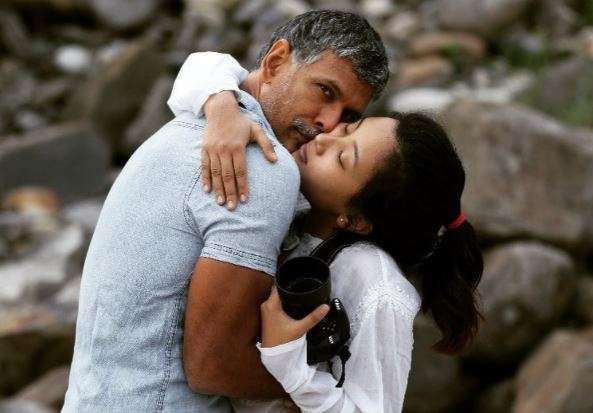 Milind Soman and Ankita Konwar are very much into each other and it is relevant from they lovey-dovey posts. The duo is quite active on Instagram and keeps on posting pictures from their day-to-day lives. Recently, Ankita shared a photograph in which we can see a hand of a man and a woman holding each other. It may seem to be a simple romantic photo but what is baffling netizens is the brightly shining diamond ring on the lady's ring finger. 
Tagging Milind in the picture, Ankita wrote, ''I don't want to know what it's like to live without you. Don't want to know the other side of a world without you.'' The handsome hunk commented: ''Every moment with you''. Soon after this picture, comments regarding their engagement flooded the post asking ''Is that an engagement ring''.
Check out the post below:
The couple celebrated their fourth anniversary in February and Ankita shared a beautiful post for his beau. ''You, a gift from the stars, thankful every day, for the way you make me feel! You inspire me to be the best I can be. You broke down those walls of worries I built around myself and taught me love, trust and faith! Thank you for being there each time I did not even know I needed someone! Like a magician you knew exactly how to turn my tears into a wide smile, every single time!,'' she wrote for Milind.
Milind and Ankita's Instagram accounts are full of pictures from their trips and marathons. Both love travelling and are fitness freaks. Milind and Ankita hit the headlines last year when haters trolled them for their age difference. However, undeterred by such response, the duo kept on posting romantic pics on social media.
For all latest news, keep checking our Facebook page