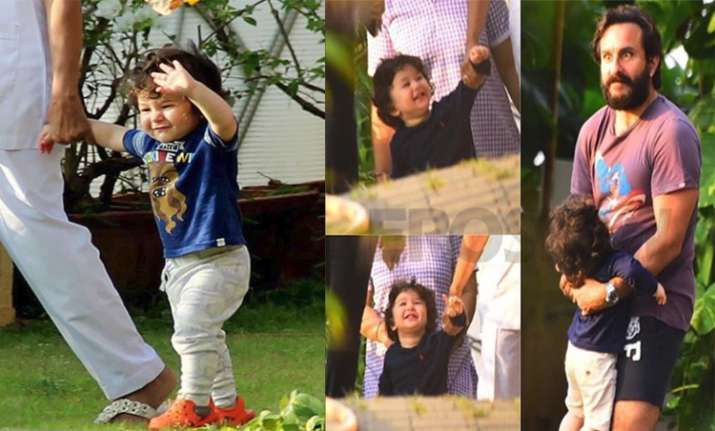 One of the most sought-after actresses of Indian cinema, Kareena Kapoor Khan is mostly in headlines, but due to her son Taimur Ali Khan Pataudi. 
Taimur, who recently turned one, is one of the favourite star kids among the paparazzi. Taimur can most frequently be captured these days with his parents. The little nawab was recently captured taking his baby steps at the pool side with his mom Kareena. 
Interestingly, Kareena has also admitted Taimur in a playschool and her little munchkin was snapped donning school uniform, which turned to be a visual treat for his fans. 
Taimur is also tagged as the little superstar and was recently in news for his viral pic on a magazine cover which was created by some of his fans. Although, the pic was fake, it generated curiosity among his fans to see him a film industry someday. 
But Kareena recently in an interview disappointed everyone by revealing that she wants Taimur to be a cricketer. When Kareena was asked a question about what profession she would like Taimur to go for? To which Kareena replied that she would never choose any career for him, but she would love to see him as a cricketer. 
Interestingly, we would like to mention here that Taimur's grand-father Mansoor Ali Khan Pataudi was a cricketer and it won't be shocking if Taimur opts the same profession.