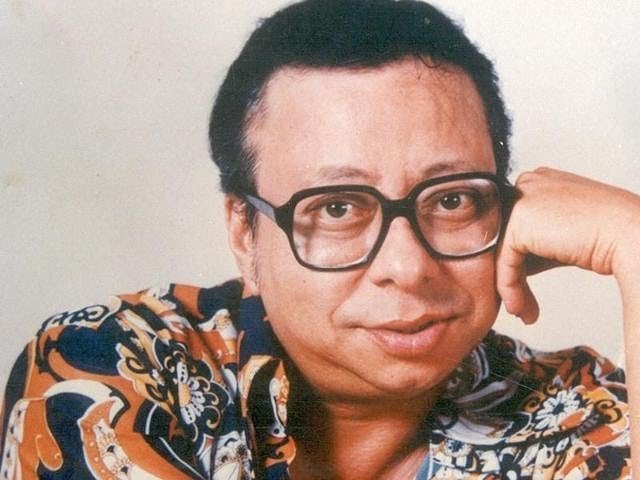 RD Burman, fondly known as Pancham Da was an influential music composer that gave Indian film industry its best gems. Burman contributed to the industry for almost four decades by exponentially melodious tunes that still linger around in minds of people and is popular amongst all generation. The only son of composer Sachin Dev Burman, Pancham Da died in 1994 at the age of 54 due to a heart attack. Burman's death was a loss to the industry and he is still fondly remembered by his fans. But R D Burman left behind a melodious box of memories that would never let him fade away from our hearts. On his 69th Birth Anniversary, here's a look at some of his best works.
Tere Bina is a beautifully sung composition by Kishore Kumar and Lata Mangeshkar from the film Aandhi (1975). Starring Sanjeev Kumar and Suchitra Sen, this melody is still one of the best romantic tunes of all time.
Another hit composition by Burman sang by the iconic duo Kishore Kumar and Lata Mangeshkar, Wada Karo Nahi Chodoge is a beautiful song from the 1973 hit film Aa Gale Lag Jaa.
Starring Naseeruddin Shah and Anuradha Patel, Mera Kuch Saaman is a hit song from the film Ijaazat (1987) sung by Asha Bhosle. Burman composed this song in his later days and it was an instant hit.
Who can forget this evergreen fun song from Aap Ki Kasam?! Starring the iconic duo Rajesh Khanna and Mumtaz, Jai Jai Shiv Shankar will forever be remembered by everyone.
Gum Hai Kisi Ke Pyaar Me is another beautiful melody by Lata Mangeshkar and Kishore Kumar. Starring Randhir Kapoor and Rekha, this song is an evergreen beauty from the film Rampur Ka Lakshman (1972)
Tera Mujhse Hai Pehle Ka Nata Koi is a beautiful composition that is still fondly remembered. Starring Sharmila Tagore and Shashi Kapoor, the song showcases the duo meddling through the snowscapes in film Aa Gale Lag Jaa (1973).
Is Mod Se Jaate Hain is another beautiful composition from the film Aandhi (1975). The full album of this film was composed by Burman and all the songs are still fondly recalled by listeners.
These are a few of the many songs that R D Burman composed throughout his career in Indian Film industry carrying his father's legacy forward. Burman composed music for over 331 films in his career.