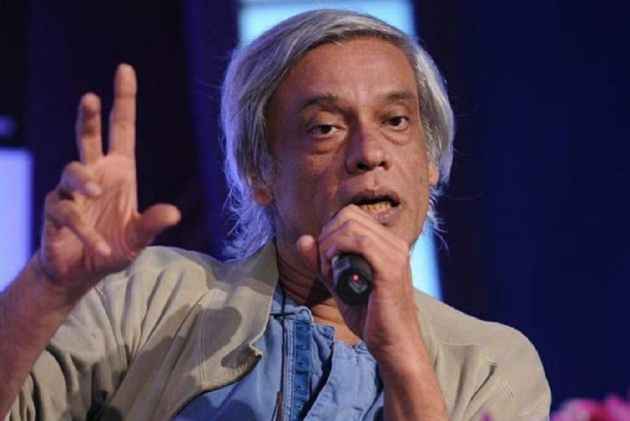 For the first time in his career, filmmaker Sudhir Mishra has done rap for his upcoming film "Daas Dev".  The makers of "Daas Dev" will be unveiling a quirky video tomorrow that sums up the essence of the film through the rap done by Mishra, in a narrating fashion. The video will also feature Saurabh Shukla, who plays a pivotal role in the film. 
"The rap describes the process of how the story came about in my head. I was slightly reluctant to do a rap but the whole unit convinced me and turns out it wasn't such a bad idea. 
"Saurabh is a dear friend and a par excellence actor. I have directed him in many films and this was a pleasant change to share screen space with him," Mishra told PTI. 
The two-minute long video will have Mishra and Shukla narrate the story of "Daas Dev" in the foreground and visual from the film will keep flying past in the backdrop. 
Both the men don a stylised look and wear poker-faced expressions throughout the video. Also, props like a vintage red car and a red Lambretta scooter will also be seen in the video. 
The film starring Richa Chadha, Aditi Rao Hydari, Rahul Bhat and Vineet Singh, explores the themes of power, love and addiction. 
Actress Richa Chadha, who will be seen playing the role of Paro in the forthcoming film Daas Dev, said that she took references from watching rallies and debates to see how women politicians behave.
"The role of Paro I play in Daas Dev is unlike the previous versions of the film and its adaptations. This time around, she is strong and level headed. And I play a politician, so I took references from watching these rallies and debates to see how women politicians behave, the nuances of their poise, their speeches and other things," Richa said in a statement.
Richa, who will be playing a strong and tough aspiring politician's role, said that observing them helped a lot to build her character.
Set against the backdrop of Uttar Pradesh, "Daas Dev" is slated to be released on April 20. 
(With PTI Inputs)