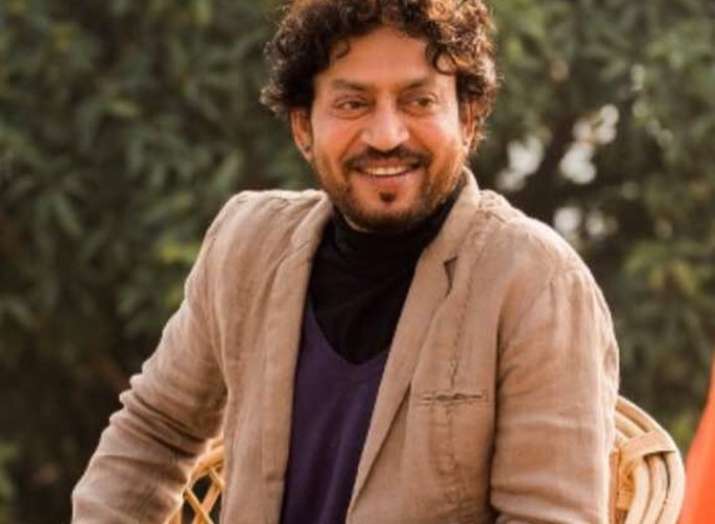 Celebrities like Paresh Rawal, Ayushmann Khurrana, and Swara Bhasker among many others have wished a speedy recovery to Internationally acclaimed Indian actor Irrfan Khan, who is currently in treatment for a "rare disease".
Irrfan in March announced he has been diagnosed with the neuroendocrine tumour and that he was going out of the country for treatment. The actor has been struggling to get through this phase. Irrfan told TO, "In this chaos, shocked, afraid and in panic, while on one of the terrifying hospital visits, I blabber to my son, "The only thing I expect from ME is not to face this crisis in this present state. I desperately need my feet. Fear and panic should not overrule me and make me miserable."
(Also read: Irrfan Khan on battling cancer: This realisation made me surrender and trust, irrespective of the outcome)
Here's what the celebrities have tweeted:
You're an inspiration to all of us sir. We love you ❤️❤️ https://t.co/yAQJa4pYlU

— Rajkummar Rao (@RajkummarRao) June 19, 2018
Get well soon Brother. Will say a prayer for you till you get back in action.

— rahul dholakia (@rahuldholakia) March 6, 2018
Wishing for these trying times to pass and praying for your speedy recovery and the best of health and happiness Irfan sir.

— dulquer salmaan (@dulQuer) March 5, 2018
Sir! You're beyond cinema. Prayers are always with you. Legend 🙏🏻 https://t.co/lvXojkhQP6

— Ayushmann Khurrana (@ayushmannk) June 19, 2018
God speed. 🙏🤗

— Abhishek Bachchan (@juniorbachchan) March 5, 2018
Wishing you speedy recovery!! get well soon😇

— Patralekhaa (@Patralekhaa9) March 5, 2018
You are a fighter! You will shoo off whatever that rare disease is... Prayers 🙏

— Bidita Bag (@biditabag) March 5, 2018
Love and luck 🙏🙏 come back firing all guns

— Ronnie Lahiri (@ronnielahiri) March 5, 2018
Sending healing energy nd lots of love for early recovery very soon Irrfan Sahab!
Inshallah !!

— rekha bhardwaj (@rekha_bhardwaj) March 5, 2018
Wishing you a speedy & happy recovery sir❤️

— Nidhi Singh (@Nnidhisin) March 6, 2018
In a recent conversation with TOI, Irrfan talked in detail about his health and the process of healing. He said, "Throughout my journey, people have been wishing me well, praying for me, from all over the world. People I know, people I don't even know. They were praying from different places, different time zones, and I feel all their prayers become ONE. One big force, like a force of current, which got inside me through the end of my spine and has germinated through the crown of my head."
(With IANS inputs)