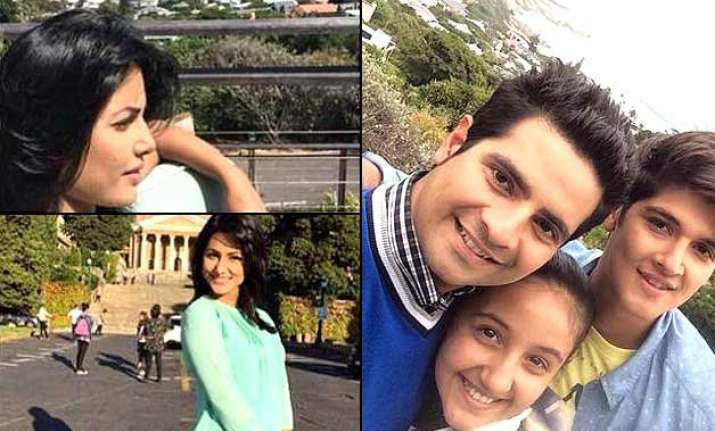 New Delhi: Star Plus popular family entertainer, 'Yeh Rishta Kya Kehlata Hai' is taking a leap and for all of you who were craving to have that revamped look of your 'Akshara', here's good news.
Both the actress and her on screen husband aka Naitik were spotted on the shoot of the show and you would get completely amazed with the looks they are sporting now.
While the shy-fragile Akshara will be seen switching on from her extensively gaudy sarees and ghagras to some normal clothing like trousers and light clothes; Naitik too will be seen sporting some relaxing outfits with no formal fuss.
The couple who is shooting for the scenes after the 10-year leap in the TV show was also spotted having a good time with the child artists. It has already been reported that Rohan Mehra and Ashnoor Kaur are made to play the respective characters of Naksh and Naira in the show.
Well, it is such a sigh of relief witnessing these glimpses!