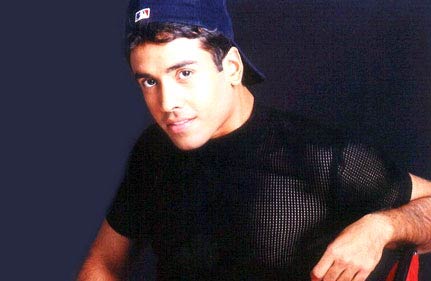 The usually calm and even-tempered Tusshar Kapoor lost his cool at the Delhi airport with the CISF security personnel this week, says a media report.
"On Tuesday, Tusshar was returning from Delhi after having promoted Golmaal 3 with the rest of the cast. At the airport entrance, Tusshar was asked to show his ID card to a guard. The guard had his thumb on Tusshar's ID photo, so the actor politely asked him to remove it. Instead of doing it, the guard started screaming at Tusshar," a source close to Tusshar said.
Tusshar Kapoor stars in Golmaal 3 along with Kareena and Ajay.
"Maybe the guard had a bad day and was tired, but he lost his cool and told Tusshar off that he knew his job and the Golmaal actor shouldn't interfere with it.
Tusshar was almost at the end of his tether but managed to keep calm because he had to enter the building and check in. Once  inside, he too gave it off to the guard."
Ekta Kapoor would have been shocked to see her mild-mannered brother letting off so much steam in a public place.
The source said that Tusshar called the man a "buddha khoosat jo phokat ka khaana khaata hai" and shouted back at him.
The guard and the Golmaal 3 production people were stunned to see a gentle Tusshar become this aggressive, raging man but Tusshar was really provoked into it.
He feels people at the airport are more rude to celebrities and that's what bugged him."
The funny twist to the tale is that in Golmaal 3 Tusshar plays Lucky, a deaf and mute guy who is aggressive and hyper-emotional a break from his innocent, cute characters in the previous two Golmaals.
Tusshar said: "Not at all! I am usually very cool and patient but they always behave badly with celebrities and I was exhausted. It had been a long day and my flight was also delayed. I guess when he screamed at me, I kind of lost it and gave it back. Even my G3 director Rohit Shetty was shocked at this."
Tusshar said that in G3 he has an emotional outburst too. "There's a highly emotionally-charged scene where I am supposed to have an outburst and break into tears and Rohit was very strict that he wanted my performance to be top class, as this was the first time I was doing it in the Golmaal series."
"Ajay (Devgan), my trainer Vikas (trained Tusshar for his mute acting) and I sat and worked out the scene before we shot it. Ajay directed me for the scene the night before," he said.