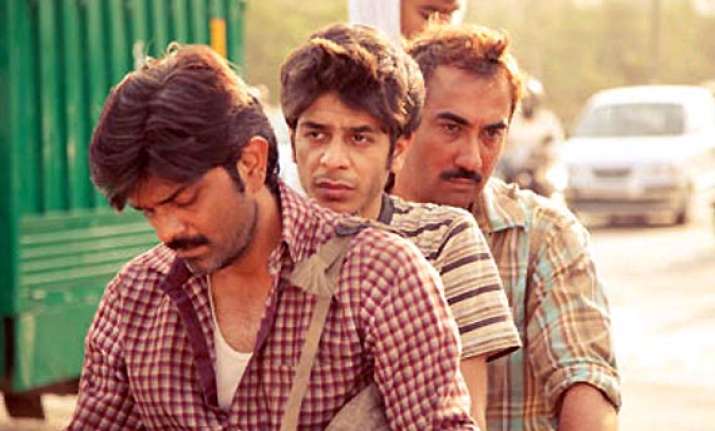 Mumbai: Dibakar Banerjee's co-produced film "Titli" has been chosen for screening at the 67th Cannes International Film Festival, which opens Wednesday, and the filmmaker says it's important to see the film as an Indian project.
"I am not representing Bollywood in Cannes, neither is 'Titli'. It's been my dream that Indian cinema goes out of India and is presented in the world as Indian cinema and not as Bollywood, which I consider as a sub-genre," Banerjee said.
"Bollywood is a genre that is consumed by a genre market abroad. There is a much larger market for world cinema and in a way world cinema from India," Banerjee told reporters at the trailer launch of "Titli" here Tuesday.
"Market is wide open for any Indian film to go out and present itself in the world as long as we can make to tell a story that is original and that 'Titli' is. It's important that 'Titli' is not seen as a Bollywood film and seen as an Indian film," he added.
"Titli" will be screened in Un Certain Regard section of the 67th Cannes International Film Festival and Banerjee feels it's more than a festival.
"Things don't come to an end by going to Cannes. Many good films are showcased there and in that crowd where best films are featured, to make your own identity is a task. Cannes is not just a festival, it's also a market," he said.
He added: "We are going there with so much of excitement because firstly, we have been selected by Cannes. But, we also have international market and audience which gets opened because international producers come to Cannes so that they can find some new voices like Kanu Behl (director of 'Titli'), whom they can showcase for the international audience."
"Titli" features Ranvir Shorey, Amit Sial and Shashank Arora among others.