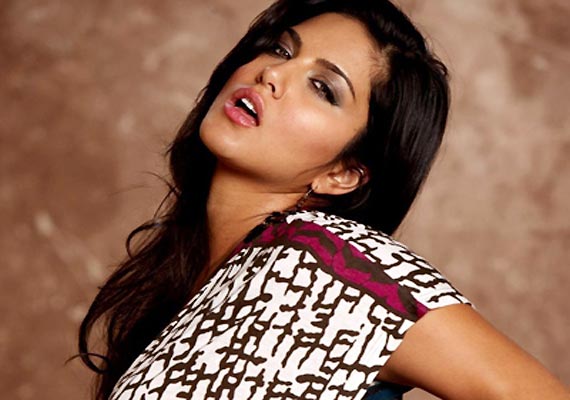 Mumbai, Mar  22: Canadian adult film star Sunny Leone is back in India to shoot for her first Bollywood film Jism 2, and has started taking Hindi lessons, reports Delhi Times.
"I am taking Hindi lessons every day,and were focussing on me saying it correctly. 
"I am slowly getting used to talking in Hindi again,because I havent spoken Hindi since the last time I was in India,in January. 
"It's a process, it's like riding a bike, once you start using it, it comes naturally after a while. 
"My parents spoke Punjabi, and we'd watch Hindi films. 
"So I understood Hindi and Punjabi,but they never forced us to speak Punjabi in the house because we were living in Canada and they understood that as children,we wanted to be just like everyone else outside."
Sunny Leone says: "I really want to do a good job with this movie. When people watch the film, I want them to forget about Sunny Leone and focus on the character.
"I want to be a believable character, because Jism 2 has a great script and story.
"I know that the people who're going to watch the movie are going because of my name and who I am.
"I hope it's something they look past and see me as someone who wants to work hard.
"I have had the most amazing experience with my new fans here.It could have gone one or the other way for me.
"I don't know if I got lucky or people just liked me. And as far as acceptance from Bollywood is concerned,if my fans love me and see the movie,then that's all the acceptance I need.I can't take one man's opinion and let it hurt me."