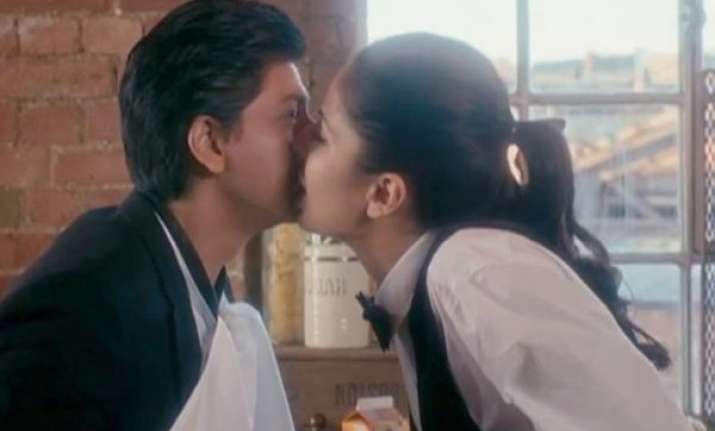 New Delhi, Nov 17: Shah Rukh Khan had made a rule for himself - never kiss on screen, but he has made an exception for Yash Chopra's Jab Tak Hai Jaan (JTHJ).
The superstar says he was "forced" to kiss this time, and says it was only a demand of the script.
"I had a couple of rules actually - that I won't ride a horse and I won't kiss. Both are cumbersome.
I don't know how to do both on screen," Shah Rukh said at the Hindustan Times Leadership Summit 2012 here on Friday.
Ever since the release of Yash Chopra's directorial JTHJ on Tuesday, social networking platforms have been abuzz about the kiss scene between Shah Rukh and
Katrina Kaif
. So, moderator Vir Sanghvi, on behalf of Twitterati, asked SRK: How come he kissed this time!