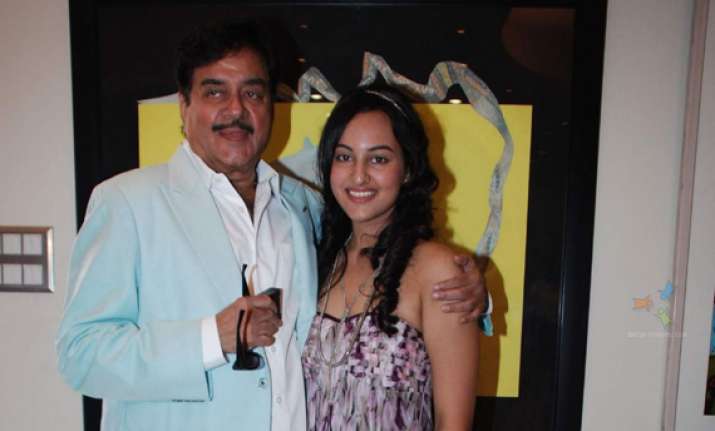 Mumbai: Just two films and Sonakshi Sinha has already making news for her latkas and jhatkas thanks to her Chikni Kamar show in Rowdy Rathore.
The actress was recently set to sizzle the stage with her dance performance in an award function and was quite confident about her item number as well. Until she got to know who would be watching it.
While she was performing and showing off her thumkas to the audience in award function, she realized that her father Shatrughan Sinha was seated on the first row.  
She was so petrified and anxious about whether he would approve of her dance moves that she literally broke into a sweat.
Though, the actress continued and ended up well with her dance but is still quizzing as how her father, also known as 'shot-gun', would comment on it.  
However, Sonakshi will be later this year seen in the projects titled 'Joker', 'Dabangg 2'and 'Son of sardar'.