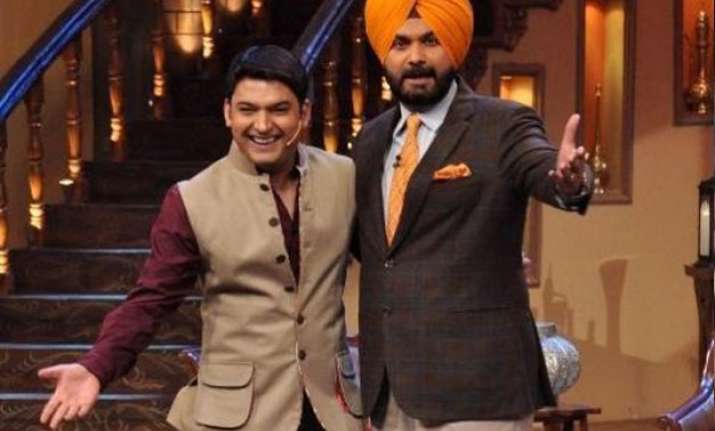 Mumbai: Navjot Singh Sidhu is fine and recovering after he was admitted to a hospital in the national capital for a vein clot, his close associate and comedian Kapil Sharma said.
BJP leader Sidhu, who features in Colors' popular TV show "Comedy Nights with Kapil" with Kapil, was on Tuesday admitted to a hospital in Delhi after suffering from acute deep vein thrombosis, a clot in the blood vessel.
"Just spoke to Sidhu paji's family... He is fine and recovering now... Get well soon @sherryontopp and god bless paji... see you soon on set," Kapil tweeted late on Tuesday night.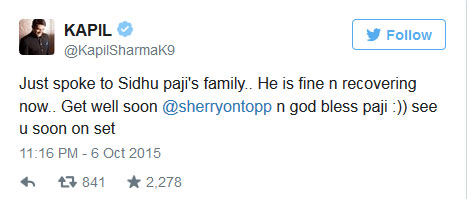 Sidhu was missing from last week's episode of the show, when the team of "Jazbaa" with Aishwarya Rai Bachchan and Irrfan Khan had come to promote the film. Kapil had then shared that ill health was the reason behind Sidhu's absence.
Sidhu also took to Twitter to share: "Down but Not Out! Life threatening disease (DVT). With god's grace will recover. Life is Fragile, handle with prayer."