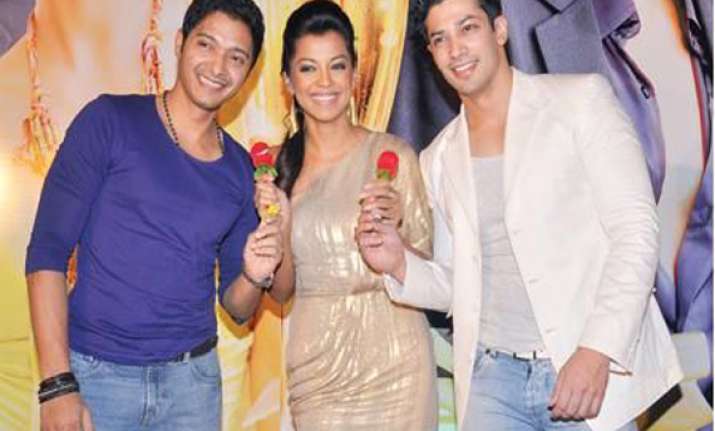 New Delhi, Mar 2 : Not every film in Shreyas Talpade's career has been a success and the actor says he has stopped worrying about hits and misses as he is scared of being heart broken.
The 36-year-old says that he doesn't pin high hopes on his films' box office performances as he has prepared himself to take a hit or a flop in his stride, like his last release 'Hum Tum Shabana'.

"I have stopped having any expectations from my films. The moment you start having them, there is always a fear of heartbreak. Whatever happens, whether good or bad, I am ready for that. 'Hum Tum Shabana' wasn't a good experience for me when it released. I don't want to go through any similar emotions now," Shreyas told PTI.

Same goes for the actor's latest release 'Will You Marry Me' where he is seen alongside Rajeev Khandelwal and Mugdha Godse. The funnyman says the film, with a love triangle, highlights the issue of commitment phobia among today's generation.

"The film's title is pretty much a clincher which is working in its favour. Everyone, especially the college going kids, are relating to it."

The film is about two men who have different views on marriage. While Shreyas is eager to commit, Rajeev is just the opposite. However once Mugdha enters their life, their outlook changes.
"Rajeev and I play friends and there is a love triangle with Mugdha.

The film is quite urban and contemporary where we are exploring the current trend of commitment phobia. The youth of today are a lot wary about entering the wedlock. How things turn around for us boys with the arrival of Mugdha is what forms the crux of the film," said Shreyas. 

Also starring Muzzamil Ibrahim, the film has taken some time to complete. Even though there were reports that some of the cast members were not happy about the haphazard manner in which the film has released, Shreyas has no complaints. 

"Even though compared to my other biggies such as 'Golmaal 3' or 'Housefull 2' this is a lower budget film, the producers haven't compromised on giving it a good look and feel. There were no issues whatsoever during the film's making," said Shreyas.

The actor, who has won critical acclaim with films like 'Iqbal' and 'Dor' besides tickling funny bones with 'Welcome to Sajjanpur' and 'Golmaal Returns', is happy that he is not caught in a stereotype in the industry.

"Post 'Iqbal' I could fear being typecast but fortunately films like 'Golmaal' and 'Om Shanti Om' didn't allow that to happen. These films changed the perception about me.

"Later when I started having apprehensions about being  stuck in multistarrers and comedies, a film like 'Will You Marry Me?' came along. It is good because as an actor I need to keep myself fresh," he said.